ÜBER DAS SURFCAMP
UNTERKUNFT UND VERPFLEGUNG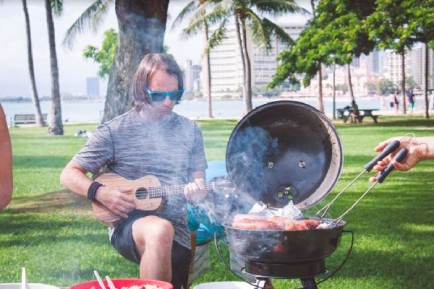 SURFKURS UND AKTIVITÄTEN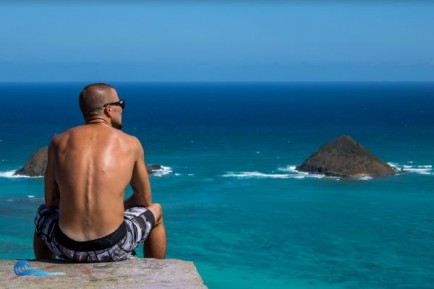 MEHR DETAILS, ANREISE & FAQ
---
 SURF CONDITIONS
---
Breaks directly at the main spot and at nearby spots
O'ahu has waves all year around, all around the island. The surf can start from 2ft to 8ft in the South and from 2ft to 60ft in the North. Pata Sudaka will take you to spots where you can surf easy fun waves, with an option to surf head high and faster waves just near by.

Surf camp is just walking distance to the beach.
Seasonal conditions
Normal Surf Day:         3 – 4 ft. waves
                                    Light winds, usually glassy during mornings and sunset time.
                                    Crowd: Low to Normal
 
Temperature:            22 – 30 C (72-80 F)
                                    Humidity 60 – 70 %
Crowd factor and local people
Friendly Hawaiian locals
---
 SURROUNDINGS / REGION
---
Characterization of surroundings/region
Oahu has endless activities to enjoy, sometimes hidden from outsiders, Pata Sudaka will make sure you do not miss these remarkable places by taking you to all sides of the Island with professional tour guides, giving you the opportunity to experience the real Hawaiian life with sighting craters, lookouts, secret beaches, traditional towns, hikes, marine wildlife and more.
 
In one activity we will travel South, East and North; Showing you all the best spots, telling you Mystic Hawaiian legends, also entering the Macadamia nut Farms, we will have the option to jump on a cliff if the condition are good, and finally the experience of a lifetime, snorkeling with Hawaiian sea turtle.
 
Another of our activities is the West Side Quest, is this side of the island we will go very early in the search of dolphins, then we will do a short hike to the Hidden Hawaiian Caves, after that chill at the majestic beach of Yokohama Bay, have a break and snack, then we will hike to the lighthouse at Kaena point to the north of the island and if we a lucky we'll spot some Humpback Whales and Monk Seals.
Activities and facilities
-        Accommodation: Private beach house in the countryside.
o   High-class accommodation in a private beach house in the North Shore or East of O'ahu.
o   Full kitchen and grill for you to use
o   Good WIFI included
o   Grab your board and go surfing
o   Walking beach distance.
o   Shared rooms
o   Big grass area for activities
-        Professional Surf lessons.
o   4 Private Surf Sessions
o   2 Theoretic Surf lessons - Tips and Techniques
o   Surfboards the entire time of trip
o   Professional Surf instructor
o   At least 2 other surf spots
o   Video Analysis of your surfing skills
o   1 Stand Up Paddle lesson.
-        Yoga sessions designed to complement your surf training.
-        All breakfasts and lunch included.
-        BBQ farewell party.
-        Experience Oahu's beauty through hikes, snorkeling stand up paddle and other great workshops.


---
 JOURNEY
---
Ways to get to the camp
Airport shuttle is included.
Important details
-        Travel insurance is not including and is mandatory.
-        Guest passport must be valid for at least six months after the date of travel.
-        Airfare not included.
PREISE & LEISTUNGEN
Entschuldigung, leider sind keine weiteren Informationen auf Deutsch verfügbar. Bitte klicke auf die Flaggen (oben rechts) für weitere Informationen auf Englisch oder Spanisch.