240.00€ - 240.00€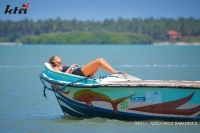 Dutch Bay Road

,

Kalpitiya

,

Puttalam

,

61358

,

Sri Lanka

+34 828 680 066
1
Package A
Dummy
10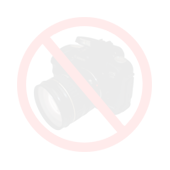 Tariff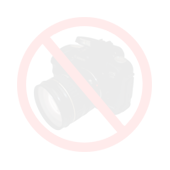 / Package A / Tage min. 1 Tage max. 365 / Min. Belegung 1 Max. Belegung 100 /
1

€

240

Sonntag, 08. Oktober 2023
Kitesurfing Sri Lanka (Kalpitiya, Sri Lanka)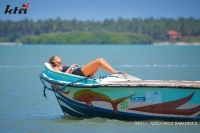 Dutch Bay Road

,

Kalpitiya

,

Puttalam

,

61358

,

Sri Lanka
+34 828 680 066
240.00€ - 240.00€
Anon
10
10
An excellent getaway that has EVERYTHING YOU NEED There you meet awesome people from everywhere which actually makes it hard for you to leave. Cozy& friendly&amazing food. I totally recommend everyone visiting srilanka to go to kitesurfing lanka and you just simply love it. From where shall I start with this fantastic place! My plan was to stay few days in this place to learn kitesurfing and i ended up staying almost a month!
Kitesurfing Sri Lanka (Kalpitiya, Sri Lanka)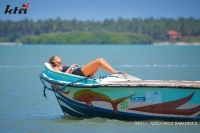 Dutch Bay Road

,

Kalpitiya

,

Puttalam

,

61358

,

Sri Lanka
+34 828 680 066
240.00€ - 240.00€
Anon
10
10
Great place! Would visit agian! In short; we would definitely come back here again so I think that says it all!:) We read the reviews on TripAdvisor beforehand and decided to go. To give our of the place and the positives and negatives we read about beforehand see below. Positives mentioned in reviews of other people: - Great vibe: absolutely true! Great people and great atmosphere. - Food: food is of decent quality especially the days that they cook Sri Lankan / Indian food. In the morning it is a bit basic with bread, egg, cereal and some fruit. Some pancakes would be a great thing to add. - Accommodation: we really liked the garden Bungalow but the whole camp is nicely set-up! - Great kite surf spot: for 2 beginners we very much liked the spot. The lagoon is shallow so you can stand everywhere. When we where there, the wind was good everyday for a full week. When in trouble the instructor can help you out or otherwise they have a boat to rescue you. Lagoon is 10 min away from camp and you go by truck. There is a 3 hour session in the morning and 2 hours in the afternoon. We only did the morning sessions and relaxed in the afternoon. Instructors are of good quality and pleasant to work with! They speak a lot of EU languages if you don't want an English speaking instructor. Negatives mentioned in other reviews: - beach full of rubbish: disagree! Yes there is some plastic on the beach but much less then we expected. The owners try hard to clean the beach. It partly comes from India and it is not that the camp doesn't look after itself. They try to be fully sustainable and a Dutch couple is now working there to make this happen in next 2 years or so. - You need to pay commission on everything: partly true. A massage is extra indeed but it is done by two blind people and they do a great job. They learned it in Japan for 2 years via a special program to help blind people find a job. We got laundry for free. Drinks at the bar are extra (coffee, thee and water is free) but reasonable priced. Airport taxi is 70eur one-way. We looked it up on internet and taxi was c 60-65eur so a little more expensive but pick-up and drop-off went smoothly. You can choose to go by public transport which is cheaper, up to yourself. All in all we didn't feel the commission was disproportioned. We definitely liked our stay there and are thinking of coming back next year!
Kitesurfing Sri Lanka (Kalpitiya, Sri Lanka)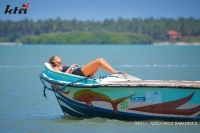 Dutch Bay Road

,

Kalpitiya

,

Puttalam

,

61358

,

Sri Lanka
+34 828 680 066
240.00€ - 240.00€
Anon
10
10
Best Kitesurfing holidays destination Me and my partner stayed here for 2 weeks in August and it was the best kiting destination we have been to! The hotel staff were so friendly and couldn't do enough for you, the food was very good and good variety. the kiting was very good especially the trip to vella island you definitely recommend! We were both impressed by the relaxed and social atmosphere around the camp and there was plenty of activities and downwinders offered through out our stay even when there was no wind! Rajith and Alex were great bar hosts and Zac and Franz did a great job organising trips! We stayed in the premium lagoon bungalow and it was very nice and cleaned upon request! One thing I will say to anyone visiting take plenty of insect repellent and bite cream as we was eaten alive! We would 100% recommend coming here to kite as it had everything we wanted in a kite destination and more! (Just don't go on full moon as the wind dies) 5* for kitesurfing Lanka and the team :-)
Hier kannst Du eine Anfrage direkt an das Surfcamp senden. Bitte informiere uns über die Anzahl der Teilnehmer und den gewünschten Termin. Anschliesend wirst Du ein unverbindliches Angebot direkt von dem Surfcamp per Email erhalten.

Bitte teile uns zur Sicherheit auch noch Deine Telefonnummer mit und schaue in Deinem Emailaccount auch in den Spam-Ordner.

Anfrage für:
Kitesurfing Sri Lanka (Kalpitiya, Sri Lanka)