ÜBER DAS SURFCAMP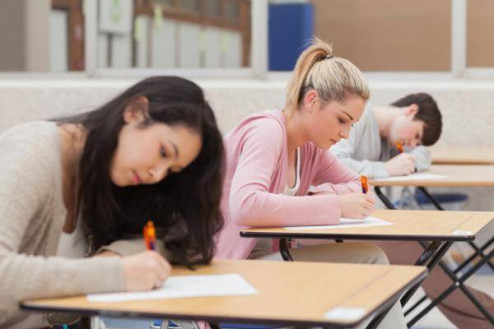 ---
LAGE UND SURFBEDINGUNGEN
---
Unsere Surfcamps befinden an einem kleine Felck auf der Erde, wo ihr fast 300 Tage im Jahr eine gute Wellen habt!
Die Beste Surfzeit ist von September bis Mai. Für Anfänger gibt es Wellen das ganze Jahr lang.
Die Temperatur varrieren zwischen 20 und 30 Grad. Fuerteventura ist definitiv the place to be, wenn ihr gerne Flip-Flops das ganze Jahr über tragt.
UNTERKUNFT UND VERPFLEGUNG
---
UNTERKUNFT
---
Sucht euch eure eigene Unterkunft aus oder übernachtet bei uns, in einer unserer Villen. Bei uns werdet ihr euch wie zu Hause fühlen, da ihr jeweils alle Annehmlichkeiten findet die man dafür braucht. Es finden sechs Personen in der Villa platz. Zusätzlich bieten die Häuser einen eigenen Pool, in dem ihr ein entspanntes Bad, für euren müden Körper nach einem langen Tag des Surfens, nehmen könnt.
Was ihr über Galicia wissen müsst!
Unser Surf Camp, ist vom 1. Juni bis 30. September geöffnet.
Das Surfcamp ist etwa 10 Minuten mit dem Auto vom Stadtzentrum von Ferrol und ca. 5 Minuten vom Strand von Doñinos entfernt.
Die Surfkurse werden von Profis mit über 10 Jahren Erfahrungen gegeben.

Dienstleistungen
- Reinigung
- Freie Nutzung des Grill
- Freier Zugang zum Wohnzimmer
- Freier Zugang zum Terrasse und Garten
---
VERPFLEGUNG

---
Bei uns habt ihr die Qual der Wahl, Selbstversorgung, Halbpension oder Voll Pension zuwählen. Was auch immer ist die entspannteste Weise für euch ist, wir werden es möglich machen.
SURFKURS UND AKTIVITÄTEN
---
ABLAUF DES SURFKURSES
---
Ihr werdet lernen, mit den Boards umzugehen, Wassersicherheit und das richtige Verhalten im Wasser, den korekten Umgang mit der Ausrüstung und Wellenkunde kennenlernen. Das alles wir ein unglaubliches Erlebnis, welches ihr mit eurer Gruppe nicht vergessen werdet. Wir beschränken unsere Camps auf nicht mehr als 8 Gruppen, mit der Versicherung dass ihr beim Surfen niemals unbeaufsichtigt seit.
Wir bieten private Einzel-Surfstunden mit eurem eigenen Lehrer. Semi-Privatunterricht für Gruppen von 2-3 Personen und Gruppenunterricht mit bis zu 8 Personen. Alle unsere Unterrichte gehen 2 Stunden lang und sind inclusive Neoprenanzüge und Surfbretter. Alles wird für euch bereit sein und wir werden auf euch am Strand warten.
---
SURF-EQUIPMENT
---
Unser Surequippemt besteht nur aus hochwetigen Materialen, um eure Sicherheit zu gewährleisten und so einfach und schnell wie möglich surfen zu lernen.
---
SONSTIGE AKTIVITAETEN
---
- Spanisch-Unterricht
- Stand Up Paddle
- Kitesurfen
- Trekking
- Training
- Golf
MEHR DETAILS, ANREISE & FAQ
---
SURFBEDINGUNGEN
---
Welche Breaks gibt es direkt am Spot und in der Nähe?
La Pared
Der Strand liegt abseits der Touristenpfade, mit durchschnittliche hohen Wellen und gutem  NW ausgerichtete Swells. Am Besten am frühen Morgen bevor N Winden diese zerstören. Guter Anfänger Strand trotz der starken Strömmung. Einige verstreute Felsen sind zu vermeiden.
Los Lobos
Weltklasse rechte Spitze, die sich bis zu 400 m zur unteren Seite der kleine unbewohnte Insel neben Correlejo schält. Sehr klein und aufgeteilt, wenn jedoch ein großer N Swells kommt, wird der Line-Up 3 große Rohrabschnitte und langen Fahrten bringen.
Der Spot ist immer überfüllt, weil es eine niedrige bis mittlere Swells konstante vor Ort gibt. Die Einheimischen werden ein wenig rücksichtls wenn es gut Wellen gibt. Verschiedene Fähren fahren mittags oder morgens, wobei die letzte Rückfahrt etwa um 16.30 Uhr ist. Wenn du hier Zelten möchtest brauchst du eine Genehmigungen für die Nacht. Nehme alle erforderlichen Equipment mit, vom Fährhafen läufst du etwa 20 Minuten.
Es gehen 3 Fähren
El Cotillo
Leistungsstarker Beachbreak mit Tubebschnitten, wenn sich Sandbänke nach der Winterzeit anspülen. Schließt sich oft, wenn der Wellengang überhöht ist oder die Flut falsch für die Sandbänke ist. Das Nordende bietet einige windgeschützte N-NE, ist aber er oft überfüllt.
El Hierro
Reef-break, kann viele gute strake Swells halten, oft überfüllt wenn kleine Brandung vorhanden ist. Ideale Bedingungen gibt es bei Swells aus W, NW, N und Winde aus S, SE, E, wodurch die Wellen bis zu 10ft groß werden können.
Beste Jahreszeit: Herbst / Winter / Frühjahr
Erfahrung: Fortgeschrittene
Bristol
Druckvolles, hohles Riff innerhalb einer Bucht welches von W-Winden geschützt wird. Zieht NE Swells an und ist weit weniger gefährlich bei hohem Tidenhub.
Wie sind die allgemeinen Bedingungen zu den Jahreszeiten?
Die Beste Surfzeit ist von September bis Mai. Für Anfänger gibt es Wellen das ganze Jahr.
Die Temperatur oszilliert zwischen 20 und 30 Grad das ganze Jahr.
---
UMGEBUNG / REGION
---
Wie ist die Umgebung bzw. Region?
Eine traumhafte Insel mit über 150 km an weißen Sandstränden, türkisfarbenem Wasser und unberührten, weiten Landschaften. Ein Ort, an dem man das ganze Jahr über alle möglichen Aktivitäten unter den besten Bedingungen genießen und die natürliche Offenheit der Einwohner kennenlernen kann. Dieses Paradies ist Fuerteventura, der Strand der Kanaren.
PREISE & LEISTUNGEN
---
PACKAGE A - 7 TAGE / 5 SURF STUNDEN from 290€ pro Woche / Person
---
Das Paket beinhaltet:
7 Tage Surfen, 5 Surf-Stunden. Dieses Angebot ist nur für den Monat November 2015 verfügbar. Surfmaterial und Transport zu den Surfspots sind im Preis inbegriffen.
---
PACKAGE B: WORK SUCKS GO SURFING WOCHE - ab 973€ pro Woche / Person
---
Das Paket beinhaltet:
KEINE SORGE WIR KÜMMER UNS UM ALLES! Dieses Wochenpaket ist für diejenigen, die surfen wollen und nicht sich Sorgen machen wollen, wo und wann zu essen etc. ... ihr werdet jeden Tag 4 Stunden Surfunterricht, 1 Trockensurfsession, 1  Wander/Trekkingtour auf den Vulkan Calderon, Flughafen-Shuttle-Transport, alle Mahlzeiten (Vorspeise, Hauptgang und Dessert) und alkoholfreie Getränke.
---
PACKAGE C - ANFÄNGER & FORTGESCHRITTENEN STUNDE - ab 45€ pro Person
---
Das Paket beinhaltet:
2 Stunden Surfunterricht (mit Transport ca. 3 Stunden) für alle Level vom Anfänger bis zum Experten. Versicherung, Surfbretter und Neoprenanzüge sind im Preis inbegriffen. Gruppe von maximal 8 Personen.
---
PACKAGE D - CLINIC - ab 80€ pro Person
---
Das Paket beinhaltet:
2 Stunden Surfunterricht + 1 Stunde Videoanalyse für eine Person. Versicherung, Neoprenanzug und Surfbrett sind im Preis inbegriffen. Hier habt ihr einen Surflehrer nur für euch, am Ende der Lektion wird eine Analyse eurer Surfstunde durchgeführt.
---
PACKAGE E -1 WOCHE SURF CAMP - ab 598€ pro Woche / Person
---
Das Paket beinhaltet:
Zu der 1 Woche Surfcamp auf Fuerteventura, gehören 6 Nächte in einer unserer Villen (maximal 6 Personen). 7 Surfkurse jeweils mit 2 Stunden Unterricht (4 Stunden insgesamt mit Transport etc ...) je nach deinem Level werden wir euch zu den besten Spots an der Nordküste von Fuerteventura fahren.
---
PACKAGE F - Surf Emotions - Surfers Deal - ab 35€ pro Person
---
Das Paket beinhaltet:
Eine Sitzung Trockensurfen (1 Stunde), wird euch helfen, einige Surfen Grundbewegung am Land zu üben. Wir sind die erste Surfschule in Europa, welche diese Trainingsmethode verwendet.
---
PACKAGE G -Trekking zum Calderon Vulkan - from 35€ per Person
---
Das Paket beinhaltet:
Hier habt ihr nicht nur eine schöne Aussicht auf die Nordküste, sondern könnt auch, einen 50'000 Jahre alten inaktiven Vulkan sehen.
---
Extras
---
Frühstück

Kontinentales Frühstück wird im Club House servirt
Preis 10 € / Person
Halbpension (Mittagessen)
Tagesmenü wird im Clubhaus serviert
Preis 29 € / Person