ÜBER DAS SURFCAMP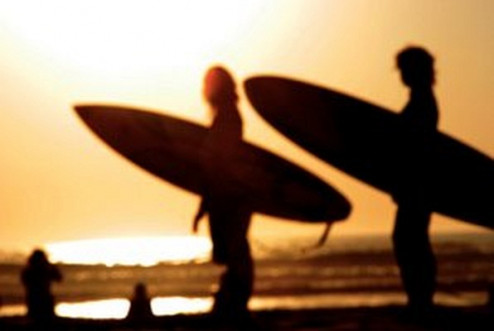 ---
LAGE UND SURFBEDINGUNGEN
---
Die Südwest Algarve mit ihren zahlreichen Surfspots ist eine der wellensichersten Küsten Europas.
Beachbreaks, reef breaks, fast and hollow, slow and mellow,hier findet jeder Surfer ob Beginner oder Könner eine geeignete Welle.
UNTERKUNFT UND VERPFLEGUNG
---
UNTERKUNFT UND VERPFLEGUNG
---
Unterkünfte
Chillhaus Dorm für maximal 6 Personen
Caravan Baumhaus Eigenes Zelt oder eigener Bus
Chillhaus

1 Schlafzimmer (2 Einzelbetten, ein Stockbett, eine Schlafcouch)
1 Badezimmer (mit WC, Dusche und Bedewanne)
1 Toilette
TV Lounge mit Couches/Schlafcouches
Grosser Wohnraum mit Billiardtisch
Küche ist im Wohnraum integriert
Ausstattung
Das Chillandsurf Haus ist voll ausgestattet.
Ein Schlafzimmer, die je nach Bedarf mit Doppelbett, Einzelbetten oder Stockbett und mit Schlafsofas ausgestattet werden.
Der Wohnraum und die Küche sind zusammen (insgesamt ca. 250qm). Der Fernsehbereich ist mit grossem Bildschirm und Sofas eingerichtet. Ein Billiardtisch, Stereoanlage, Stühle und Tische das jeder seinen Platz zum Ausruhen und Entspannen findet....chill.
Die Küche ist voll ausgestattet für Familien und Gruppen. Du finden dort einen Gasherd mit fünf Brennern, einen grossen elektrischen Ofen und alle Küchenwerkzeuge. Auch einen Toaster,  eine Kaffeemaschinen, zwei Kühlschränke, einen Gefrierschrank und eine Waschmaschine.
Das Chill Haus hat eine Wohnfläche von 250qm.
Handtücher und Bettwäsche sind im Mietpreis dabei.
Verpflegung
Frühstück, Lunchbag, Abendessen, Snacks, Getränke, Hausbar…   Für das körperliche Wohlbefinden ist gesorgt: täglich Frühstücksbar mit reichlicher Auswahl (Müsli, Obst, Eggs….)
ALL-YOU-CAN-EAT Gourmet Abendessen (mit vegetarischer Variante)
…reichlich Energie für tatenreiche Tage und Nächte…
SURFKURS UND AKTIVITÄTEN
---
ABLAUF DES SURFKURSES

---
SURF KURSE5 Tages Surfkurs
Täglich 2 x 1.5 Stunden Praxis im Wasser.
Surfmaterial, Wetsuit, Versicherung sind wie auch der tägliche Transfer zum Surfspot im Kurspreis inbegriffen.
Privat Stunden
Maximal zwei Schüler pro Stunde, sehr intensiver Surfunterricht.
Pro-Lesson
Für alle die schon surfen "können" und ihr Level steigern wollen z.B. carving, tube riding, etc.
---
SURF-EQUIPMENT
---
Surfbretter sind für alle Könnensstufen vorhanden
Shortboards, Minimalibus, Longboards, Funboards, Softboards,
Skimboard, Bodyboards, Kidsboards.
Wetsuits gibt es in allen Grössen
Surfboardreparatur vor Ort
---
SONSTIGE AKTIVITAETEN
---
Neben dem Chillen und Surfen gibt es vor Ort eine Reihe an Alternativen um fit zu bleiben oder einfach Spass zu haben:
Skateminiramp, Fitness Park, BMX Pump Track + Bikes, Tischtennis, Slacklines, Beach Volleyball Field, Basketball, Football, Yoga, Pooltable, Pokertable, Darts, Games, Internet…
Im Campshop findest man neben Surf –Essentials wie Wetsuits, Leashes, Wachs auch Shorts & Shirts und alles, was man fürs Leben am Meer braucht…
In der Umgebung des Surfcamps gibt einige sehenswerte
Ausflugsziele
:
Unglaubliche Strände, charmante kleine Ortschaften, Bootsausflüge entlang der Küste, die Südalgarve bietet Platz für Erkundungen vielerlei Art.
In den naheliegenden Ortschaften Rogil, Aljezur bzw. Odeceixe befinden sich zahlreiche Restaurants und Bars. Verschiedene Events wie Konzerte, DJ Nights…lassen hier auch ausserhalb des Wassers spektakuläre Moves zu.
MEHR DETAILS, ANREISE & FAQ
---
ANREISE

---
Welche Anreisemöglichkeiten gibt es?
Anreise mit dem Flugzeug
Flughafen FARO (110km vom Camp entfernt) Mit Zug od. Bus (stündlich)nach Lagos, dann mit Bus nach ALjezur.
Flughafen LISSABON (230km vom Camp enfernt) und anschließend den Bus "Rede- Expressos"
http://www.rede-expressos.pt/default.aspx
Transfer
Transfer Lagos                45 €
Transfer Aljezur              15 €
Mietautos
Sollte auf jeden Fall online vor der Ankunft gebucht werden, ist viel günstiger.
Bei billigmietwagen.de findet ihr günstige Angebote.
Nach der Buchungsbestätigung erhält jeder Gast einen genauen Anfahrtsplan.
PREISE & LEISTUNGEN
---
CORE DEAL - 140 € pro Woche / Person
---
Das Paket beinhaltet:
Unterkunft im eigenen Zelt oder Bus
Täglich Frühstück
Spielplatznutzung
Preis: 140 € pro Woche / Person

---
CHILLANDSURF DEAL -  315 € pro Woche / Person
---
Das Paket beinhaltet:
Unterkunft im Baumhaus oder Caravan
Täglich Frühstück
1 Woche Surfboardmiete
1 Woche Wetsuitemiete
Preis: 315 € pro Woche / Person

---
DELUXX DEAL- 495 € pro Woche / Person
---
Das Paket beinhaltet:
Unterkunft im Baumhaus oder Caravan
Täglich Frühstück
5 Tages Surfkurs und Surfmaterial 
Preis: 495 € pro Woche / Person

Für eine individuelle Zusammenstellung deines Surfurlaubs sende uns einfach eine Anfrage!