What types of surf camps are there?
Here at Surfcamp-online.com you will find the best surf camps with a large selection of different types of accommodation. From the "classic" surf camp with tents to glamping camps and comfortable rooms in surf houses. There is a surf camp for every taste.

  
Here is a rough orientation:

* Classic surf camp in tents
* Glamping surf camp
* Surf camp in a surf house or surf lodge
* Adult surf camp (from 18 years)
* Kids surf camp (up to 17 years)
* Surf camp for the whole family 
* Surf camp for girls and women only
* Camp for free surfers
* Surf camp & yoga
* Surf camp with SUP

You can learn to surf from toddlers to old age! When learning to surf, age plays absolutely no role. The decisive factor is physical fitness, just find out which type of surf camp is right for you!


Classic surf camp in tents:
In the classic surf camps, the word camp is meant in the classic sense of camping. Your surf holiday takes place on a camping area with accommodation in tents, small wooden cabins or bungalows. In classic camps, you quickly make new acquaintances among like-minded people. Most of the time, you surf during the day and in the evenings, there is a chilled-out get-together with nice conversations and other activities.


Glamping surf camp:
However, for those who do not want to do without luxury during their holiday, there are also so-called glamping camps. Glamping allows for an idyllic and exciting holiday with a touch of glamour and offers plenty of comfort. You sleep in luxurious tents with cosy mattresses or beds, there are electric sockets and electric light in the tent. 


Surf camp in a surf house or surf lodge:
Further luxury and comfort can be found in surf camps that take place in a surf house or surf lodge. There, you sleep in fully equipped rooms and offer your guests plenty of comfort. Ideal for all those who, besides surfing, attach great importance to a pleasant ambience and plenty of space to relax.


Adult surf camp (from 18 years):
Most surf camps are for surfers aged 18 and over. There is no maximum age; anyone who feels fit and able to learn to surf should do so. During the day, you usually surf in small groups, in the afternoons and evenings there are joint activities and a relaxed get-together with nice conversations with like-minded people. Evening parties are not excluded either. 


Kids surf camp (up to 17 years):
There is also a suitable camp for the youngest water lovers and surfers. Many surf camps and schools offer surf camps for children and teenagers up to 17 years. At the camps, there is 24-hour supervision of the children and an extensive social programme with excursions, skating, yoga and many other fun activities. Full board is included, as is the fun and the opportunity to make new friends from all over the world.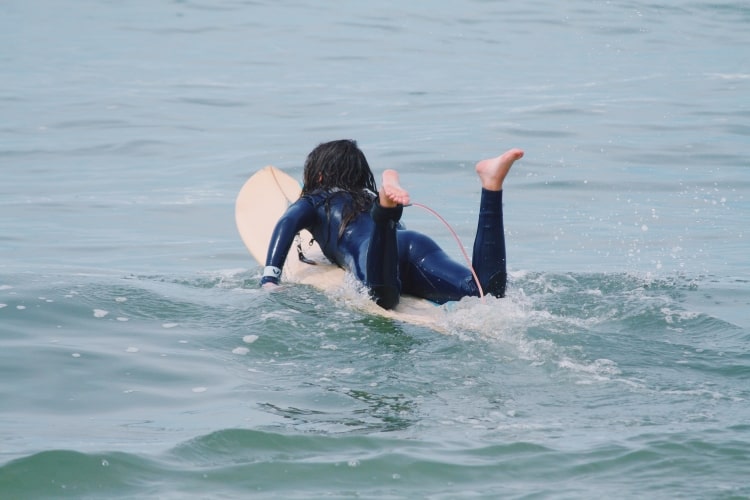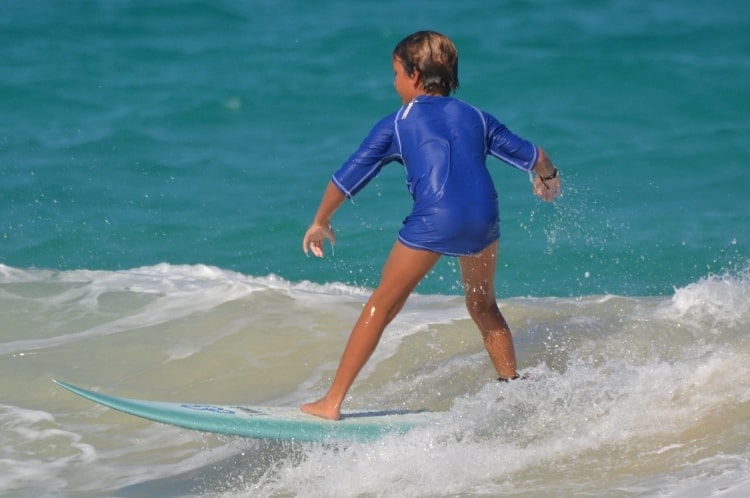 Family surf camp:
If you would like to go on a surfing adventure with the whole family, there are also special family surf camps. There is room for the whole family and they can even take surfing lessons together, or separate courses for adults and children. 


Girls only surf camps:
Something very special among the surf camps are special camps for girls and women only. Male surfers are not admitted here. As with the normal camps, age does not matter and is suitable for all women. 


Camp for free surfers:
Another special type of surf camp is the free surfer camp. In other words, the opportunity for a free surfer to stay at a surf camp with other camp participants. This offer only includes accommodation, partial catering and the ambience of a surf camp. You surf on your own! 


Surf & yoga camps:
Surf and yoga camps are also becoming increasingly popular. Here, in addition to the surfing courses, there are also included yoga lessons with certified yoga instructors. Yoga is a suitable complementary activity to surfing, and not only helps you find your balance on the surfboard, but is also good for your body and mind in equal measure.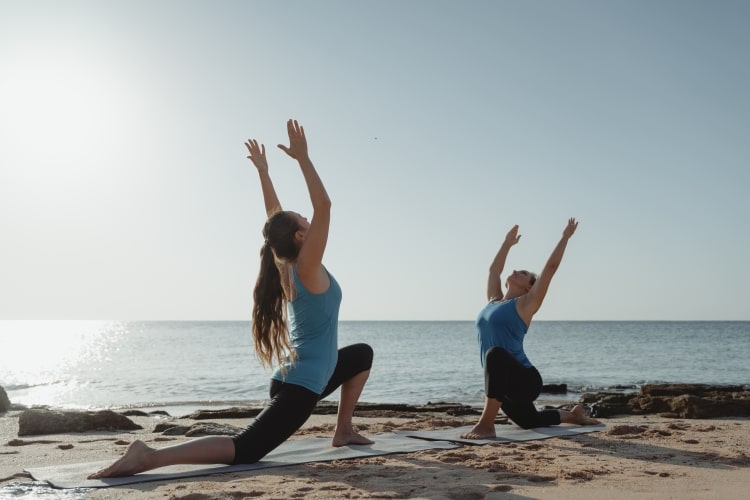 Surf & SUP camps:
Some surf camps offer stand-up paddle courses in addition to surfing. Just find out which surf camp offers what and find the right one for you, your family and friends or partner.