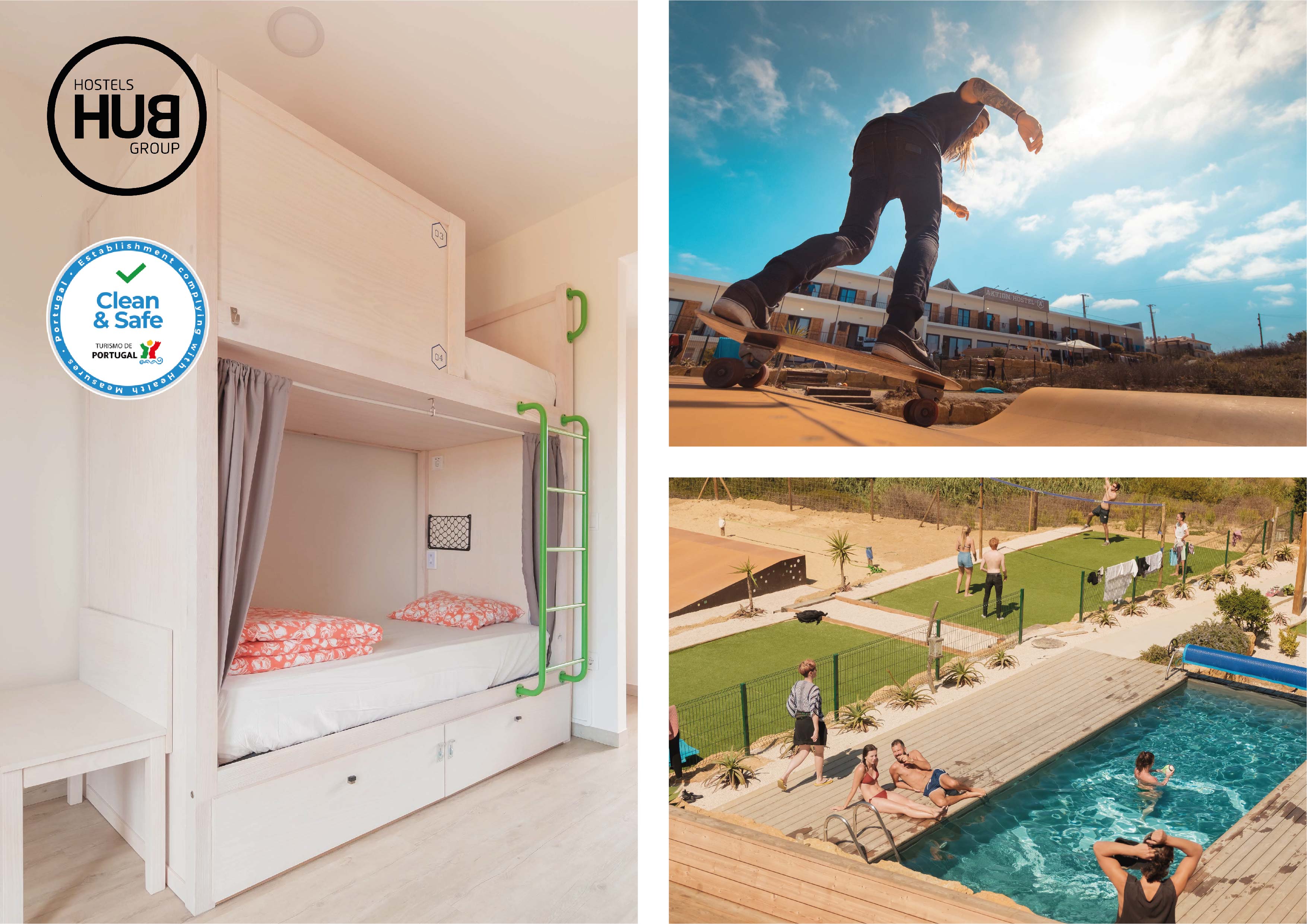 Aktion Hostel Ericeira and Aktion Hostel Peniche are reopened for bookings now!
To guaranty your health and safety regarding Covid-19 they implemented ton's of hygiene measures and received the Clean&Safe Certification:
Personal Protection and Safety
* Staff:
– CITEVE's certified masks and PPE;
– Reception and bar protected by acrylic screens.
* Guests:
– Mandatory: use of facial mask (except for meals/sofa, if safety distance is followed);
– Masks for sale at reception;
– Hand sanitizer available everywhere;
– Display of recommendations, warnings, and other signs.
*Cleaning and Disinfection - HUB cleaning team with DGS recommendations
– Common areas/sanitary facilities are sanitized and disinfected 6 times a day
– Tables and most used surfaces are sanitized after each use;
– Bed linen washed at 60, and bed curtains are disinfected;
– Use of specialized and certified products.
* Check-In and Check-Out
– Contactless/MBWay payments;
– ID readers;
– Pre-payment option available, even at flexible rates;
– Online check-in encouraged.
*Occupation and Bed disposition
– Modified disposition to comply with safety protocol;
– Reduced occupancy (except groups);
– Common areas under capacity control.
*Kitchen
– Temporarily unavailable in all units;
– Alternatives and solutions for guests with partner support.
* Breakfast
– Grab & Go (individual);
– Not available: alternatives for intolerances or food preferences
*Tours & Activities
– Our partners maintain their activities under Clean&Safe certification and DGS' recommendations.
These guidelines are to be review every 15 days, in accordance with the updated rules at the moment as communicated by the portuguese authorities.
More information and enquiry:
https://www.surfcamp-online.com/en/surfcamps/viewproperty/aktion-ericeira-surf-hostel-ericeira-portugal/664
Aktion Peniche Hostel coming soon!