ABOUT THE SURF CAMP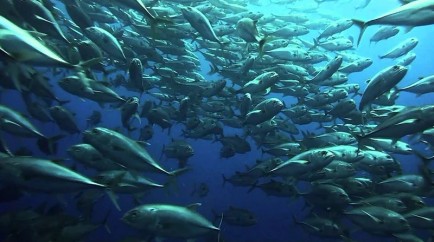 ---
LOCATION AND SURF CONDITIONS
---
Be Water Diving has the facilities and the resources to suit everybody's needs. From surf to diving as well as to snorkling and sailing experiences, the professional, experienced and friendly staff can provide you with the expert instruction that you need to make watersport as fun, safe and educational as possible.
ACCOMMODATION AND CATERING
---
ACCOMMODATION TYPES
---
- Type: hostel
- Situation: next to a sea
- Dorms & private rooms
- Single bed & double bed
- Private bathrooms
- Kitchen provided
- Extras: carpark, swimming pool, internet, TV, coffee 24 hs. for free, concierge, board games, book exchange, lockers 

Besides an accommodation in the hostel, there is the possibility to get an accommodation in an Airbnb Property of Be Water Diving.
---
CATERING ...
---
... in the hostel
- Breakfast for an additional charge
- Kitchen provided
- Coffee 24 hs. for free

... in an Airbnb accommodation
- Self catering
SURF COURSE AND ACTIVITIES
---
SURF COURSE DETAILS
---
- Group or private lessons available
- With surf instructors
- Duration: 2 hs.
- Location: Tamarindo Beach
- Price: 35 USD group lesson
           55 USD private lesson
---
SURF MATERIALS
---
Surf shirt and board are included
---
OTHER ACTIVITIES
---
Diving:
- Differnt tours (e.g. open water diver or adventure diver)
- Location: near the Catalina Islands
- Perfect for discovering the sea life

Sailing:
- Sunset tour
- On a 1947 8-ft schooner
- Open bar
- Gourmet food included
- 85 USD/person (10% discount on the second passenger)

Snorkeling:
- Location: Catalina Islands
- Guide is provided
- Prices include all equipment and transport to and from hotels in Tamarindo
- 65 USD/person
MORE INFO, HOW TO GET THERE & FAQ
---
 SURF CONDITIONS
---
Breaks directly at the main spot and at nearby spots

Several reef breaks like Pico Pequeño, Diria and Henry's 
Seasonal conditions
- Water temperature: all-season 25-30 degree
- Average air temperature: 29 degree
---
 SURROUNDINGS / REGION
---
Characterization of surroundings/region
Tamarindo is located in the Province of Guanacaste in Costa Rica. It is a small beach town near the Pacific coast of Costa Rica. Due to its beautiful landscape, it looks like paradise. With very good surfing conditions, beautiful beaches, tasty restaurants and a lively nightlife, Tamarindo counts to one of the best places to visit in Costa Rica.
PACKAGES & PRICES
---
Discover Scuba Diving (Weekend Deal) - from $280
---
This package includes:
1 Day scuba diving at Catalina Islands
2 Dives Total with introductory class whit private instructor
2 Nights accommodation in Tamarindo
2 lunch at Noi Bistro Tamarindo
Free surf lesson.
$280 Single occupancy shared dorm.
$550 Double occupancy private room (2 pax)
$350 Single occupancy private room
---
Fun Dives Las Catalinas (certified divers) - from $455
---
This package includes:
2 Days scuba diving at Catalina Islands
4 Dives Total including gear,guide and transportation
5 Nights in Tamarindo
Free surf lesson.
Lunch Included every day at Noi Bistro
$455 Single occupancy shared dorm
$1035 Double occupancy private room(2pax)
$655 Single occupancy private room
---
Open Water Course 5 Days Package - from $750
---
This package includes:
Every day starts at 6:45am departing from Tamarindo
Ending at 1pm.
Day 1: full day of diving theory whit an instructor.
Day 2: Full day of pool dive to learn diving skills
Day 3 and 4: 2 Ocean Scuba diving a day at Catalina Islands
5 Nights Accommodation
Padi Open water diver certification.
Lunch included every day at Noi Bistro
Free surf Lesson
$750 Single occupancy shared dorm
$1455 double occupancy private room (2 pax)
$970 single occupancy private room