ABOUT THE SURF CAMP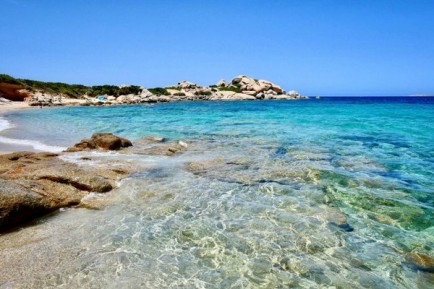 ---
LOCATION AND SURF CONDITIONS
---
The Buggerru Surf School is placed in Sardinia, in a village called Buggerru. Its surrounding area is rich in white sand beaches, sparkling water and perfect waves. The landscape of Sardinia with its bays and steep cliffs is breathtaking and an absolute paradise for surfing.
ACCOMMODATION AND CATERING
---
ACCOMMODATION TYPES
---
The spacious surf house welcomes you with a familiar and cozy atmosphere. You can relax and recover while making yourself comfortable on the sofa or in the beautiful garden. Staying in the surf house is an ideal opportunity for everyone who has a passion for sport, surfing above all, and is looking for an exciting and remarkable experience. But it's also suitable for someone who likes to go on a surfing holiday and pass some days enjoying one of the most beautiful coasts in Sardinia.
Situated in a small valley towards the sea, the accommodation of our surf school is placed in the centre of Buggerru. This place is a former mining village in the immediate vicinity of Capo Pecora and the long fine sandy beaches of Portixeddu and San Nicolò. The Henry Gallery and the small port next to it served to carry away mined minerals, which were taken from the adjacent mine.
In this stunning surrounding area the surf house offers the possibility to spend some fantastic days related to sporting activities.The environment and the beauty of the Sulcis-Iglesiente region are providing perfect conditions to do sport and join the fun or to simply have a wonderful relaxing time.
The Surf House provides:

2 four-bed dorms with bunk beds
1 three-bed room with single beds
2 double/single rooms with either two single beds or one double bed
All rooms provide:
Air-conditioning
Free Wi-Fi
Kitchen usage according to availability
SURF COURSE AND ACTIVITIES
---
SURF COURSE DETAILS
---
The Surf Camp includes the overnight stay of 7 nights and 12 hours of course, divided into 6 lessons
.During the lessons we introduce surfing fundamentals, safety, wave dynamics, paddling skills, surfboard positioning, proper stand-up and riding techniques. All lessons will be organized according to your requirements in a way that each one of you will profit by it and gain an improvement of one's own ability. We will provide you all the equipment you need. The offered package includes surf material rental for surfboard, leash and wetsuit during the lessons.In case a lesson can't be put into practice due to weather conditions, we will make up for those lost hours by adding them to the following days or by replacing them with alternative activities such as SUP, kayak or boat trips, snorkeling or trekking.
---
SURF MATERIALS
---
In our storage we have a well selected range of surfboards and wetsuits, so that you can easily choose the equipment, which meets your needs. To get in touch with us for a rental request, just send us an email one or two days in advance and we will come back to you as soon as possible.
---
OTHER ACTIVITIES
---
Besides surfing and as a guest of our Buggerru Surf School you can also join in SUP, kayak or boat excursions as well as you can discover the sea while snorkeling or fishing. This region has a lot of activities to suggest to explore its beauty. Such as trips on horseback, trips by bike or even trekking and 4×4 off-road. Or just go for a walk and enjoy your time far away from the stress of the city.
MORE INFO, HOW TO GET THERE & FAQ
---
SURROUNDINGS / REGION
---
Characterization of surroundings/region
Distance to main service providers (supermarket, bar, tabacchi, laundry, pharmacy, post office, ATM and Surf Shop): 30m
Distance to the beach: 350m
Nearest airport: Cagliari

Activities and facilities
Cala Domestica, a unique beauty among the bays of wild Sardinia, is absolutely worth a visit and will envelop you in its beauty. Explore the magnificent panoramas, fantastic beaches and crystal clear water. Go and see the temple of Antas, a famous archaeological site and pay a visit to Su Mannau, which is one of the most extensive and deepest grottoes in Italy. Last but not least there is Fluminimaggiore, a village in the vicinity of Buggerru and a place which shouldn't be missed by anyone who is interested in archaeology and speleology.
PACKAGES & PRICES
---
PACKAGE A - from 355€ per Week / Person
---
This package includes:
7 overnight stays and 6 courses for a total of 12 hours of surfing in high season (1 September – 14 June)
---
PACKAGE B - from 370€ per Week / Person
---
This package includes:
7 overnight stays and 4 courses for a total of 8 hours of surfing in high season (15 June / 31 August)