ABOUT THE SURF CAMP
---
LOCATION
---
Come to see a new country, meet people, share unforgettable moments with friends and chill out after a surf sessions on the beach, enjoy the BBQ, have fun in the party, try some yoga and much more for you to discover .

In less than 2 hours away you can find with Zahara Surf Clandestino the holidays to your taste:
To be more precise, in the village of Zahara de los Atunes, the surf capital of Cadiz If you are thinking of spending your next holidays in Spain, remember that the weather in Andalusia is perfect all year round.
In Clandestino apart from being a surf school, accomodation of your satisfaction, car-hire and good service we are many more things...
The surf house will always be ready to meet with clients, when there are no waves there are lots of activities adequate for you, so you have an enjoyable holiday and in contact with nature.
From wi-fi, internet cafe, massages, yoga, kite, paddle board, snorkeling, excursions and tips to know what to see in Zahara de los Atunes  and the touristic places you must get to see.
Dont think no more if you love surf, the sun, the beach, and good fun plan your next holidays now.
We are waiting for you in Zahara.....
---
CAMP CHARAKTER
---
Zahara Surf Clandestino is the first official surf school of the Spanish and Canary Surfing Federation located in Zahara de los Atunes. We are also members of the German and International Surfing Association. We take surf safety very seriously because learning how to surf or improving your surf skills should be fun, but without safety it can turn out an unpleasant experience.
We also know that Surfing is more than just showing how to stand up on a board, most of the surf schools the surf camps their instruction and surf lessons often fall way short on the quality of the learning experience that we care to provide to our clients.
Here at Zahara Surf Clandestino we are teaching all the levels, from complete beginners to one on one coaching sessions our fully qualified instructors are here to help you.

Instructors

Our team of qualified instructors, are experts of the Andalusien coastline and Ocean Safety.
They all have the I.S.A Level 1 Qualification and the Tecnico Deportivo Nivel 1 from the Spanish Surfing Federation, the only recognized surf diploma for surfing instruction on the Canaries and in Spain.
All our instructors are fully qualified Lifeguards from the International Beach Lifeguard Rescue Qualification given by the Royal Life Saving U.K. We are also trained in Surf Malibu Rescue, a special rescue formation for helping and rescue surfers in the waves.
We will take care about you in every situation and we will not leave you unattended free surfing during the lessons. There's 1 instructor per 8 student max. We follow clear and structured teaching methods that we tailor to your individual needs.
Come to see a new country, meet people, share unforgettable moments with friends and chill out after a surf sessions on the beach, enjoy the BBQ, have fun in the party, try some yoga and much more for you to discover.



ACCOMMODATION AND CATERING
---
ACCOMODIATION
---
Zahara Surf Suites
You will be on the roof terrace with a wonderful panoramic view at the seaside and the beach of Zahara. Very often you can see the other Continent and recognize tangier´s outline. Looking at the west you see the lighthouse of trafalgar.
You will have TV, mini bar, air-condition and of course your own bathroom with shower. Both rooms have there own privat terrace with sunblind. There is also one terrace for both rooms with deckchairs for sunbathing.

Zahara Surf Appartments
The Zahara surf Apartaments welcome you with direct access to the beach in Zahara. Most of our apartments have a terrace with sea views.
In addition to a terrace and most apartments have a private garden on the ground floor, while the apartments are equipped with a furnished veranda upstairs, each with barbecue grills.
Parking is free.
They are equipped to make your stay as pleasant as possible and only a few meters from the beach. The bright, air-conditioned apartments have a living room with a sofa, TV. The private bathroom is equipped by a hairdryer and bathtub.
Rent a apartments in Zahara with us and enjoy a fantastic holiday in the sun on the Costa de la Luz. With Zahara Surf Clandestino it is easy to find the right apartment right on the beach of Zahara and Atlanterra.
---
CATERING
---
Restaurant ClanDestino in Zahara de los Atunes
in front of the beach
Sophisticated atmosphere with andalusian cuisine
-Tuna specialties of our coast
-Sea views from every table
-The atmosphere appropriate music
-Sheltered terrace
-We speak English
-Picturesque sunsets
-Our cuisine is based on local produce exceptional, particularly tuna and fresh fish.
-Bluefin tuna fish is the king of our cuisine in dishes like garlic soup tataki, steak tartare are classics, accompanied by daily fresh fish from our coast.
-Our origins sailors and the desire to offer something new every day brings us to a point in the middle between the traditional Andalusian cuisine, cuisine and oriental techniques.



SURF COURSE AND ACTIVITIES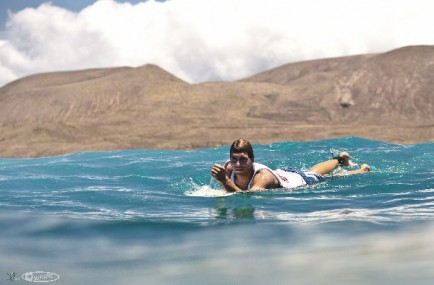 ---
SURF COURSE DETAILS
---
Beginner Surf Courses

Here at Zahara Surf Clandestino, we offers quality surf lessons for all levels and ages. 
Our low student to instructor ratio is 1 to 8 or less. The profesionality of our instructors mixed with the daily yoga lessons and video corrections makes the best learning experience.
It dosent matter if you are a total beginner or improver. The surf lessons gonna be divided by level, languages and surfing skills, so that our instructors can help you in your individual needs.
Our Daily Shedule:
- Start: Yoga class at the surf house + breakfast (Optional)
- Video Analysis after the breakfast
- Material: After loading forces, board, wetsuit and beach.
- Theory and Practice:
- Intro: types of waves, currents, wind, and safety rules in the water.
- Paddling : Learning to paddle is essential and easy.
- Take off: A technique to stand on the surf board.
Surfing white water waves: basic technique across the waves from right to left
- Picnic: Lunch at the beach.
- Surf Schhool: shower + chill relax + fruit juice + tea + coffee in our area with hammocks, magazines, wi-fi ...
The vast majority of students stands up on the board the first day. We recommend a minimum 5-day course, to enjoy the waves on their own and without assistance.
Intermediate & Advanced Surf Courses

Zahara area is a heaven of waves. It is famous for 6 high quality peaks of both right and left that breaks over sand and rock. Less than 40 minutes drive from the surf school you will find more than 30 peaks, beach breaks and point breaks.
- Start: Yoga class at the surf school + breakfast
- Spot: Choosing the right spot predictions and level of surfer
- Theory and Practice
- Training: Exercise for surfing.
- The wave: Understanding the waves, different waves, the wave forces
- At the peak: The peak positioning, reading of the waves
- Take off Advanced: Synchronized rowing, weights, critical time
- Surfing: Foot position, posture, speed control in the curl of the wave.
- Video analysis recorded in the beach and discussed in the surf house.
- Service pro-photo shoot from the water or from land. - (Optional)
- Picnic: Lunch at the beach.
- Surf School:shower + chill terrace relax + fruit juice + tea + coffee in our area with hammocks, magazines, wi-fi
Surftrips to Andalusia and Morocco

In search of the perfect wave:
The Surftrips heat the soul of a surfer. Zahara Surf Clandestino offers a perfect package for experienced surfers like you.
We have accommodation just 30 minutes drive from world-class waves like, El Palmar, Playa de la Yerbahuena and Zahara secret spots. Sure you know magazines and surf videos that talk about the potential of the andalusien coast line, Zahara is the jewel with no locals.
No matter your level, Zahara has many spots to match your level. In addition to great waves the climate is ideal for surfing all year round, usually a 3/2 wetsuite is fine all year around. So places like El Palmar, Yerbahuena and Zahara become a perfect surf trip. You and your friends will never forget this surf trip to our surf village just in front of marrokko.
Surf trip Package

You have the rental car with roof rack for the entire week and access to the services the surf school. Workshop and a local shaper for your boards are in the Surf school. If you break your surfboard it gets repaired as soon as possible. Local surf guides take you to make a Surf trip around the area. Advising of the risks, tides and safe ingress and egress of the peak. We also organize Surf trips in speedboat. We also give you a specialized surf guide for the best peaks of Zahara de los Atunes In the surf school you have Internet access and wave forecasting  
---
OTHER ACTIVITIES
---
- Yoga
- Massage
- Kite surfing
- SUP
- Diving
- Excursions to explore
- Tapas Party Marocco



MORE INFO, HOW TO GET THERE & FAQ
---
SURROUNDINGS / REGION
---
Zahara de los Atunes is the surf campital of Cadiz. The weather in Andalusia is perfect almost all year round and there are many things to do in and around the area. 
In Clandestino apart from being a surf school, accomodation of your satisfaction, car-hire and good service we are many more things...
Activities and facilities
There are much more options for you in Zahara de los Atunes. Yoga, Massage, Kite surfing, SUP, Diving, Excursions to explore or Tapas Party Marocare only a few of them. You can also go and explore the region yourself with a rental car and see what else you would like to do.
---
JOURNEY
---
Ways to get to the camp
For the transfer, we recommend renting a car (from Europe often cheaper)
Public transport does not offer convenient connections.

If you come from Jerez or Seville, go through Barbate:
Malaga from over Algeciras and tarifa and then turn right
of the N 340 to Zahara.
It is signposted.

Clandestino is direct at the beach of Zahara
PACKAGES & PRICES
---
ONLY ACCOMMODATION
---
| | | |
| --- | --- | --- |
|   | August    | September (1.-15.) |
| Room 1 | 140€ | 130€ |
| Room 2   | 150€ | 140€ |
Duration of stay: minimum 4 days.
---
ONLY LESSONS
---
Principiante, Intermedio, Avanzado y Surf Guia
Basico 1 dia = 4 Horas
Privado min. = 2 Horas
Surf Guia min. = 2 Horas
Precios para principiantes, intermedio, y avanzado cursos en grupos de maximo 8 Alumnos
Basico Horas 4:
1 persona 1 dia 4 horas 50 €
1 persona 2 dias 8 horas 90 €
1 persona 3 dias 12 horas 135 €
1 persona 4 dias 16 horas 180 €
1 persona 5 dias 20 horas 225 €
1 persona 6 dias 24 horas 270 €
1 persona 7 dias 28 horas 315 €
1 persona 8 dias 32 horas 360 €
1 persona 9 dias 36 horas 405 €
1 persona 10 dias o mas 40 € por dia extra.
Los Precios Incluyen: transporte-playa-escuela, curso teorico y practico, tabla de surf, traje de neopreno, accessorios, Seguro Deportivo, barita de cereal + agua + cafe o tee, zona de teoricas y , WIFI Gratuito en toda la escuela.
Clases Privadas 1 profesor por 1 alumno por horas
1 persona 2 horas 80 €
1 persona 4 horas 140 €
1 persona 6 horas € 199
1 persona 8 horas o mas 30 € por hora
Surf Guia 1 Profesor por 1 o 2 alumnos con  Nivel Avanzado (incluido transporte a spot)
1 o 2 persona por hora € 50 (extras 10 € o 20 € dependindo de los kilometros)
Extras:
Yoga 1 hora - 20 € por persona
Video correcion € 10 por persona por dia
Clientes que cojan mas de 3 dias de curso tienen los videos gratis para llevarselos a casa y es importante que traigan un disco extraible de almacenamiento.
Alquiler de tabals de Surf (Soft y Hard): 20 € por dia
Neopreno: 10 € por dia
Body Board : 15€ por dia  con killas
Precio para Grupos
Los precios son para cursos de 4 Horas

Precios por persona
8-16 personas 1 dia 4 horas 40 €
16-32 personas 1 dia 4 horas37 €
32 o mas 1 dia 4 horas 30 €
Los Horarios del Dia
10:00 a 10:30 Teoria o Video Correciones con Cafe o tee
10:30 Elecion de Material y Spot
11:00 Comienzo del Curso en la Playa
14:00 Final del Curso vuelta a la escuela
14:00 a 15:00 Duchas , Estiramientos, Picnic y cafe o agua