ABOUT THE SURF CAMP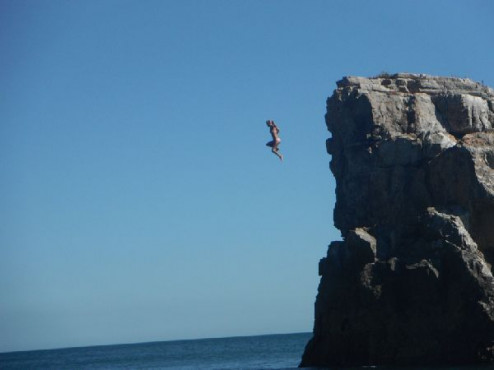 ---
LOCATION AND SURFCONDITIONS

---
We have nearly 20 spots around the hostel. Conditions for all levels. They are all around 5 minutes by car. We are located 5 minutes from the south coast and the west coast. This perfect location makes us be one of the surf camps with more options.
---
CAMP CHARACTER

---
The informal and relaxed vibe of the guests gives a unique image and a very cool environment to the Good Feeling Hostel. For these reasons and above all, we state our absolute commitment in making our hostel in Sagres the best "Good Feeling" of the Portuguese coast.
ACCOMMODATION AND CATERING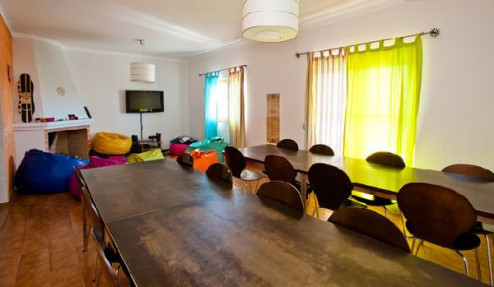 ---
ACCOMMODATION
---
Our accommodation is top-notch: clean and comfortable, with a fully equipped kitchen, a living room with a Smart TV and, of course, high-speed WiFi. It's also a great place for digital nomads to get some work done!
SURF COURSE AND ACTIVITIES
SURF COURSE DETAILS

---
Do you want to learn how to surf in  Sagres  and have na amazing hostel experience in one of the first in Portugal? The Good Feeling Hostel and the Good Feeling Surf School are the experience you are looking for and that will make you surf and smile.
Learn how to surf and discover the wonders of the Natural Park of the Southwest and Costa Vicentina - great waves, wild beaches and incredible landscapes.
Our packages include accommodation and surf lessons and with the plus of driving you to the beach during the days that don't have surf lessons.
We also include, at your request, a stand up paddle tour (SUP) with the pioneer company in Portugal.
---
PACKAGES & PRICES
Winter Basic Surf & Stay Package
6 Bed Dorm & Surf for 1 person 
5 nights + 3 surf lessons - 225,00€ 
8 nights + 5 surf lessons - 344,00€ 
Bungalow & Surf for 2 persons (price per person)
5 nights + 3 surf lessons - 227,50€/person 
8 nights + 5 surf lessons - 348,00€/person 
Studio w/ private bathroom & Surf for 2 persons (price per person) 
5 nights + 3 surf lessons - 238,00€/person 
8 nights + 5 surf lessons - 364,00€/person 
Conditions
- Availability to confirm before booking.
- Surf lessons start on Tuesdays and Thursdays. Packages must be checked in on Mondays or Wednesdays.
- Surf packages and classes not available from December 19th to 26th or January 1st.
- Packages of 5 classes with rest on the 3rd day