ABOUT THE SURF CAMP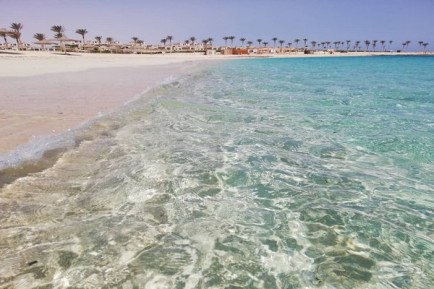 ---
LOCATION AND SURF CONDITIONS
---
A unique town on the Red Sea, El Gouna is only half an hour's drive from Hurghada International Airport. Over the last few years it has become a mecca for kitesurfing and other water sports. A safe seaside location with year-round good weather, El Gouna is the perfect destination for active holiday-makers who love the sea and sunshine! The kite spots in El Gouna are all shallow, making it easy to stand in all areas. Advanced riders can also kite in the deep water. The tides tend to be higher in the winter, especially during full moon, and lower in the summer.
---
CAMP CHARACTER
---
MEN, WOMEN, BEGINNERS OR ADVANCED KITESURFERS, solo travellers or groups can all be sure that we will make your experience in El Gouna an unforgettable one.
ACCOMMODATION AND CATERING
---
CATERING
---
The kite station is complete with a launching and landing area, rescue boat, beach boys to assist on land, compressors to pump the kites, showers, toilets and a washing area for equipment, as well as a fully functional restaurant and bar. There is storage for those who have their own equipment.
SURF COURSE AND ACTIVITIES
---
SURF COURSE DETAILS
---
Kite Tribe knows all the hot spots for the best kitesurfing holidays, on and off the water. Trust us to organise all the added extras for your kite holidays to make it special. Even when there is no wind, El Gouna has a lot to offer!
---
SURF MATERIALS
---
Kite Tribe has a designed storage area, where we keep all of our kitesurfing equipment. Currently, we have 10 Cabrinha 2018 kites, sizes ranging between 6 to 15 square meters. We also have boards from 130cm up to 160cm. We provide harnesses, neoprene shoes/boots of different sizes as well as a few wetsuits. It is NOT guaranteed that we will have enough wetsuits and boots or appropriate sizes for everybody.
---
OTHER ACTIVITIES
---
El Gouna offers a wide variety of no wind activities, from hiking in the desert mountains, to snorkeling, to wakeboarding, yoga, SUPing and quad safaris. These activities are all included in the kitesurfing camp package you have booked!

Wakeboarding: Wakeboard behind a boat through El Gouna's beautiful flat water lagoons or spend the day at Sliders Cable Park.
Hiking: Hike through the mountains behind El Gouna with the locals, enjoy an easy-going hike or join a more challenging climb, followed by bedouin tea and coffee as the sun sets.
Snorkeling: There are many stunning reefs to be explored in the Red Sea. We spend the day on a dive boat and snorkel a few different spots. If you're lucky, we'll swim with some dolphins!
Stand Up Paddling (SUP): SUPing around El Gouna is the best way to see the town! Take a tour of the lagoons in the sunshine.
Quad safaris: Are you an adrenaline junkie? Private quad tours through El Gouna and the desert will satisfy your need for speed and adventure!
Sailing: A beautiful way to spend a light wind day on the Red Sea. Hop onboard and enjoy cruising on a private yacht, sailing to various reefs.
MORE INFO, HOW TO GET THERE & FAQ
---
 SURF CONDITIONS
---
Seasonal conditions
The wind flows direction North-North West. The water in the lagoon is really warm in the summer, but can get cold in the winter. Temperatures in Egypt can reach high 30s in the summer, and pleasant low 20s in the winter. The wind is more consistent in the warmer months and tends to be less stable from December through to February.

We teach pur guests in conditions between 12 - 26 knots (22 - 48kph). This is to ensure we have fun and safe kitesurfing lessons. Our instructors are highly qualified and always make decisions based on the safety of their students.
---
 SURROUNDINGS / REGION
---
Characterization of surroundings/region
Many restaurants around El Gouna display a range of cuisines that cater to any taste preference. The nightlife in the Marina and Downtown guarantee fun nights out. If you're looking for a fun, active and social holiday, to improve your kitesurfing skills and make new friends, get in touch with us and book the next event or private training. Become a true kitesurfer!

Activities and facilities
There are plenty of beautiful spots along the coast to explore and taking a boat for kitesurfing trips along the islands and reefs is always a good day out. El Gounda is close to Luxor, one of the most famous cities in Egypt for visitors wanting to explore Ancient Egyptian history. Full of temples and pharaohs tombs, Luxor is along the river Nile. Day trips are possible from El Gouna to Luxor (3 hours drive) and you are guaranteed an action packed day full of awe-inspiring ancient history...The perfect way to spend a no-wind day!
---
 JOURNEY
---
Ways to get to the camp
THE CLOSEST AIRPORT TO EL GOUNA IS HURGHADA International Airport, which has become a main hub with plenty of flights coming direct from Europe, including Germany, England, France, Switzerland and Belgium. The alternative is to transit in Cairo; with a 45min flight to Hurghada, making it quick and easy. Take the stress away, simply ask us and we can organise your taxi or a minibus from the airport with one of our reliable and trustworthy drivers. Most nationalities need to pay for a visa upon arrival. The entry visa costs 25 euros and is valid for 30 days. Look for the visa counter at the airport! It is easy to extend the visa if needed.

GETTING AROUND IS MADE EASY with plenty of affordable public transport, including toktoks, mini vans, shuttle buses and taxis. Travelers can also rent motorbikes, quad bikes, cars and scooters for the duration of their stay. El Gouna also has some new e-bikes stationed around town. Toktoks are by far the easiest way to get around. They have stations in the marina and downtown and are often ready and waiting near hotels, restaurants and busy commercial areas. Toktoks can take up to 3 people. Prices are listed in the toktok above the driver's seat.
Taxis (Budget Taxi Company) need to be ordered in advance. Their offices are found in the downtown area, next to the supermarket.
For larger groups, minibuses can be found in El Gouna, taking routes from the kite beaches towards town and back. They can also be called and ordered privately.
PACKAGES & PRICES
---
PACKAGE A - 8 HOURS BASIC COURSE -  from 495€ per 8 hours/ Person
---
This package includes:
2-3 days, weather dependent
- All equipment
- Use of all center facilities
- Equipment insurance
- After the course you have the possibility to rent our Equipment.
---
PACKAGE B - 4 HOURS INTERMEDIATE COURSE - from 265€ per 4 hours/ Person
---
This package includes:

2-3 days, weather dependent
- All equipment
- Use of all center facilities
- Equipment insurance
- After the course you have the possibility to rent our Equipment.
---
PACKAGE C - 2 HOURS REFRESHER COURSE - from 140€ per 2 hours/ Person
---
This package includes:
1 day
- All equipment
- Use of all center facilities
- Equipment insurance
- After the course you have the possibility to rent our Equipment.