ABOUT THE SURF CAMP
---
LOCATION AND SURF CONDITIONS
---
Nui Chua National Park is Kite Wind Surf Holidays Vietnam's home spot. We have the privilege of an exclusive authorization for this spot. Located 20km north of Phan Rang. Our shuttle service will bring you there in about 20 minutes. A mobile Kite Wind Surf station will be available on location the whole day. Storage, beach facilities and assistance are included in our services.
---
CAMP CHARACTER
---
There the Nui Chua National Park covers 30km of coastline. We can provide you a large variety of breaks in a very close range. From beach breaks up to reef breaks, right and left handers with a size form 1m up to 4m. During the camp we let you enjoy the waves what are most suitable for you. Surfing everyday a new spot is within your range.
---
CAMP OPERATOR
---
Kite Wind Surf Holidays Vietnam delivers to their customers multi spots where beginner, progressed or expert feel at home. Remote but accessible. Focused on exclusivity. For about 15 years we have been exploring Vietnam's coastline focusing on diversity, quality and safety. Now we are able to deliver you outstanding package deals at Vietnam's most exclusive Kite, Wind and Surf spots.
Kite Wind Surf Holidays Vietnam is providing a wide range of amazing destinations. Most of our destination are exclusive, remote but still accessible without a lost of service or comfort. They Save environment. Un crowded spots.
ACCOMMODATION AND CATERING
---
ACCOMMODATION TYPES
---
Kite Wind Surf Holidays Vietnam made a personalized selection of accommodation at Ninh Chu Bay with a perfect balance in between price & quality.
We selected 3 premium mid range accommodations at the end of Ninh Chu Bay, each 20 rooms, as our Kite Wind Surf Holidays Vietnam Club. The 3 hotels are located in a radius of 20m, what gives us the opportunity to create an enthusiastic social atmosphere in between our guests. A community where we share our days on the water, eat & drink together, making new friends, exploring new cultures.
Saigon Ninh Chu Bay Hotel & Resort is a 4* resort at the Ninh Chu Bay strip and only 200m away from our Kite Wind Surf Holidays Vietnam Club Houses.
You can make your choice up on availability out of our 3 club houses. They have their own style, all recently build and same quality standards.
---
CATERING
---
We provide 2 formulas for our guests.
You can choose for only breakfast. Breakfast can be at the hotel or at the local market.
You can choose also the all in meal plan. This includes breakfast, beach lunch and dinner.
Breakfast can be at the hotel or at the local market. Lunch boxes with delicious Vietnamese food will be available at lunch time. Dinners will be at a quality local Vietnamese restaurant at the city our the beach.
SURF COURSE AND ACTIVITIES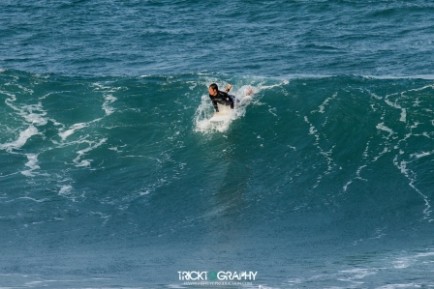 ---
SURF COURSE DETAILS
---
Our beginner surf courses will proceed at a save and fun location where our professional licensed instructors will introduce you in the sport of surfing in an effective and fun way. The courses are operated in groups of max. 10 persons.
Beginner Course > 5 Days - 2 Hours instruction + 2 Hours free surf + All equipment – 2 days of free guided surf
Our progression surf courses will proceed at a specific location where our professional licensed instructors will update and progress your surfing abilities. The courses will be operated in groups of max 5 persons.
Progression Courses > 3 Days - 2 Hours instuction + 2 Hours free surf - All equipment
---
SURF MATERIALS
---
We work only with specialized soft boards for the beginner courses. Your safety is very important for us. There In Vietnam the water is around 26C wetsuits are not necessary but on request available.
---
OTHER ACTIVITIES
---
- Two, 700 year old Cham Temple complexes are in the area. Po Klang Garai is the most famous of these. It was just recently restored and the government takes better care of it than most the ruins in Vietnam.
- A new monestery complex is just completed. Pathways leading up the hill to several new pagodas, a large statue, and beautiful views make this a nice place for a little exercise and picture taking.
- The city at 5km with market an a shopping mall
- Vinh Hy boat trip and waterfalls
- Bicycle coast ride from Ca Na to Phan Rang
- Bau Truc Cham Pottery Village and My Nghiep Weaving Village
MORE INFO, HOW TO GET THERE & FAQ
---
SURROUNDINGS / REGION
---
Phan Rang is the capital of Ninh Thuan Province, it is located in the middle of the tourism triangle of Phan Thiet, Dalat, and Nha Trang. However, it is much less known than all those places, and thus much quieter. If you are looking for the Vietnam that has not been heavily influenced by foreign tourists, then Phan Rang is the place for you. The city is surprisingly modern. You will easy find ATM's, top class authentic Vietnamese & seafood restaurants, local markets, shopping mall, hospital…
Ninh Chu Bay is a 7km long beach strip at 5km from the city center. The beach is super clean and has a newly build beach esplanade ending up at the beach park of Phan Rang. Perfect for jogging, skate boarding, beach strolling, cycling,…
Not influenced by mass tourism
- City area & quiet beach area
- Exclusive spots in privileged location
- Vietnam windiest zone, stronger winds
- 40% more wind days then Mui Ne
- Easy transport by train and Flying
- Short transfer to Club or Hotel
- Clean beaches and cristal clear water
- Astonishing nature
- Close to Da Lat for culture and other outdoor sportlike cycling, canyoning,..
- Good quality restaurants
---
JOURNEY
---
HOW TO COME TO PHAN RANG
Fly to Cam Ranh Airport
Cam Ranh airport sits nearly in the middle of Nha Trang and Phan Rang. It takes about the same time (less than an hour) to drive from the airport to Phan Rang as it does to Nha Trang.
No international flights. Regular flights from any international airport in Vietnam, (Ho Chi Minh City, Hanoi, Danang), 2 to 3 times a day. Vietjet or Vietnam Airlines
By 5* luxury train
Catch the 5* luxury train in Ho Chi Minh City, Hanoi or Danang. Recommendable for trip from Ho Chi Minh City and Danang. 3 classes, all very comfortable. 1 with seat, 2 with a comfortable bed, wifi, catering, bathrooms, AC. 5 hours trip.
By open tour bus
Famous and cheap! The most common way of travel in Vietnam. All bus companies have stops in Phan Rang.
Important details
Travelling to Vietnam
Vietnam (Viêt Nam), officially the Socialist Republic of Vietnam (Công hòa xã hôi chù nghía Viêt Nam) is a long, thin country in Southeast Asia. Its neighboring countries are China to the north, Laos and Cambodia to the west.
Flying to Vietnam
Flying to Vietnam is easy! Flights to Vietnam can be booked out of nearly any country. Direct flights available from Paris, London, Moskou.
International flights are operated in Vietnam from and to her 4 most important airports. Vietnam counts 36 airport.
Ho Chi Minh City Airport (SGN) Vietnam. Tan Son Nhat International Airport. Airport for our clients.
Hanoi Noi Bai International Airport (IATA: HAN, ICAO: VVNB)
Dà Nang International Airport (IATA: DAD, ICAO: VVD
Nha Trang Cam Ranh International Airport (IATA: CXR, ICAO: VVCR)
Vietnam Visa and Passport Requirements
Visitors with passports from these countries do not require a visa for stays up to the days specified:
14 days – Brunei
15 days – Belarus, Denmark, Finland, France, Great Britain, Germany, Italy, Japan, Norway, South Korea, Spain, Sweden, Russia (as of July 1, 2015)( search for updates!, list becomes bigger every 3 months)
21 days – Philippines
30 days – Indonesia, Laos, Malaysia, Singapore, Thailand, Cambodia
All other nationalities will require a visa in advance to visit Vietnam.
Visas on arrival can be obtained secure and fast. By buying one of our trips we inform you where to get.
People
Most people in Vietnam are ethnic Vietnamese (Kinh), though there is a sizeable ethnic Chinese community in Ho Chi Minh City, most who are descended from migrants from Guangdong province and are hence bilingual in Cantonese or other Chinese dialects and Vietnamese. There are also numerous other ethnic groups who occupy the mountainous parts of the country, such as the Hmong, Muong and Dao people. There is also a minority ethnic group in the lowlands near the border with Cambodia known as the Khmer Krom.
Buddhism, mostly of the Mahayana school, is the single largest religion in Vietnam, with over 85% of Vietnamese people identifying themselves as Buddhist. Catholicism is the second largest religion, followed by the local Cao Dai religion. Other Christian denominations, Islam, and local religions also share small followings throughout the southern and central areas.
Climate
Vietnam is large enough to have several distinct climate zones.
The North has four distinct seasons, with a comparatively chilly winter (temperatures can dip below 15°C/59°F in Hanoi), a hot and wet summer and pleasant spring (March-April) and autumn (October-December) seasons. However, in the Highlands both extremes are amplified, with occasional snow in the winter and temperatures hitting 40°C (104°F) in the summer.
In the Central regions the Hai Van pass separates two different weather patterns of the North starting in Langco (which is hotter in summer and cooler in winter) from the milder conditions South starting in Danang. North East Monsoon conditions September – February with often strong winds, large sea swells and rain make this a miserable and difficult time to travel through Central Vietnam. Normally summers are hot and dry.The South has three somewhat distinct seasons: hot and dry from March to May/June; rainy from June/July to November; and cool and dry from December to February. April is the hottest month, with mid-day temperatures of 33°C (91°F) or more most days. During the rainy season, downpours can happen every afternoon, and occasional street flooding occurs. Temperatures range from stifling hot before a rainstorm to pleasantly cool afterwards. Mosquitoes are most numerous in the rainy season. December to February is the most pleasant time to visit, with cool evenings down to around 20° (68°F)
Vietnam Health Care and Vaccinations
There are excellent hospitals in Hanoi and Ho Chi Minh City, and health care centres in all provinces, but facilities are limited and there is a lack of medicines. Health insurance is essential and should include cover for emergency repatriation by air. Immediate cash payment is expected for services. Call 115 in the case of a medical emergency.
Currency & Money
Dông (VND; symbol ?). Notes are in denominations of ?500,000, 200,000, 100,000, 50,000, 20,000, 10,000, 5,000, 2,000, 1,000 and 500. Coins are in denominations of ?5,000, 2,000, 1,000 and 500.
Credit cards
An increasing number of outlets accept MasterCard and Visa. However, outside main towns and cities, it is wise to carry cash. There are ATMs in many major towns, but not in rural areas.
ATM
There are plenty of ATMs in major towns, but they can be scarce in rural areas. ATMs issue Dông, and the single withdrawal limit varies, depending on the bank, ranging from ?2,000,000 to much larger amounts.
Travellers cheques
Travellers' cheques are accepted in banks, money changers and some hotels although most travellers now use debit cards because of the increased number of ATMs. It is best to take US Dollar travellers' cheques to avoid additional exchange rate charges and expect to pay a high commission.
Banking hours
Varies from bank to bank but generally Mon-Fri 08:30-16:00; some may close for lunch. Many banks are also open on Saturday morning; all banks are closed on Sunday.
PACKAGES & PRICES
---
PACKAGE A - KITE WIND SURF HOLIDAYS VIETNAM PACKAGE DEAL (without surf course) - from 385 € per Week / Person
---
This package includes:
- Accommodation shared room 2 pers. in Hotel at Phan Rang Beach Park (50m from beach)
- BREAKFAST OR ALL MEALS IN
- Service pack (shuttle, storage, Guide)
- Phan Rang Pass
- Travelling with private equipment
Accommodation Plan:
- Kite Wind Surf Holidays Vietnam Club/ shared room 2pers (1 or 2 beds)
- Kite Wind Surf Holidays Vietnam Club/ single room (15€/day)
- Kite Wind Surf Holidays Vietnam Club / luxury dorm 4pers. (1 booking)
Meal Plans:
- Breakfast
- All in meals (Breakfast, Beach Lunch, Diner )
Kite Wind Surf Holidays Vietnam Service pack:
- Full use of mobile station Kite Wind Surf Holidays Vietnam Nui Chua National park 
- Storage and beach assistance
- Shuttle service to Nui Chua station and evening shuttle to the city
- Destination guide
Activity plan:
- Morning surf session
- Cultural activity
- Afternoon surf session
Extra services & add-ons:
- Visa on arrival letter 1 or 3 months 25U$
- Transfer Saigon to Phan Rang by Luxury train
- Board & gear rental * Private tuition
- Board repair
Prices:
CORE PACK BREAKFAST: 385€
- 7 Days/ 6Nights
- Extra days at 55€
- 4 pers. dorm - 15%
CORE PACK ALL MEALS: 490€
- 7 Days/ 6Nights
- Extra days at 70€
- 4 pers. dorm - 15%
---
PACKAGE B  - KITE WIND SURF HOLIDAYS VIETNAM PACKAGE DEAL - from 560 € per Week / Person
---
This package includes:
- Accommodation shared room 2 pers. in Hotel at Phan Rang Beach Park (50m from beach)
- BREAKFAST OR ALL MEALS IN 
- Service pack (shuttle, storage, Guide), Phan Rang Pass
- BEGINNER COURSE
- 6 days - 2 hours lessons + 2 hour free guided surf
- equipment
Accommodation Plan:
- Kite Wind Surf Holidays Vietnam Club/ shared room 2pers (1 or 2 beds)
- Kite Wind Surf Holidays Vietnam Club/ single room (15€/day)
- Kite Wind Surf Holidays Vietnam Club / luxury dorm 4pers. (1 booking)
Meal Plans:
- Breakfast
- All in meals (Breakfast, Beach Lunch, Diner )
Kite Wind Surf Holidays Vietnam Service pack:
- Full use of mobile station Kite Wind Surf Holidays Vietnam Nui Chua National park
- Storage and beach assistance
- Shuttle service to Nui Chua station and evening shuttle to the city
- Destination guide
Activity plan:
- Morning surf lessons and free surf (4 to 5 hours )
- Cultural activity
Extra services & add-ons:
- Visa on arrival letter 1 or 3 months 25U$
- Transfer Saigon to Phan Rang by Luxury train
- Board & gear rental
- Private tuition
- Board repair
Prices:
CORE PACK BREAKFAST: 560€
- 7 Days/ 6Nights
- Extra days at 55€
- 4 pers. dorm - 15%
CORE PACK ALL MEALS: 665€
- 7 Days/ 6Nights
- Extra days at 70€
- 4 pers. dorm - 15%