ABOUT THE SURF CAMP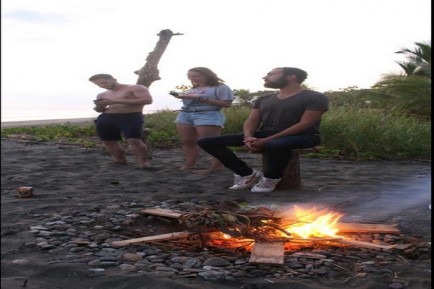 ---
LOCATION AND SURF CONDITIONS
---
Miguel Surf Camp is less than 1 minute walk from the beach. Located in Quepos, Miguel Surf Camp features accommodations 7.2 km from Manuel Antonio National Park.
---
CAMP CHARACTER
---
 You can go and chill on the beach, on the garden, or also, you can learn surf with Miguel during the day. He will teach you all the technics!
Facilitties:
- tipical Breakfast, lunch and diner
- Bike rental
- Surf
- BBQ Area & Fire Pit
. Eco toilet
- Self-powered
---
CAMP OPERATOR
---
Miguel's Surf Camp was born as a necessity for the kids of Cocal Beach.
After coming from the mission field of serving The Lord all over Centroamerica for 20 years, I was challenged to start a company from scracht  and doing tours at Cocal Island. By that time during the visit at Cocal, The Lord touched my heart and spoke to me that I would be helping the future generations at this Island guiding me to Pastor Tello (the local Pastor).  Pastor Tello helped me to purchase a peace of land right on the beach that can work for this purpose. Once the land was compleatly paid for, God provided  the support to start this calling and that's how Miguel's Surf Camp came to life.
ACCOMMODATION AND CATERING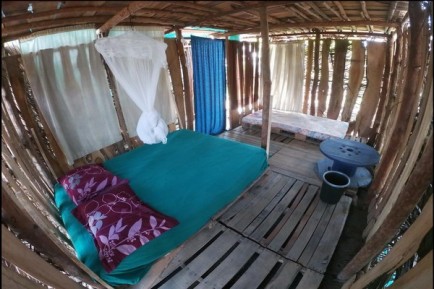 ---
ACCOMMODATION TYPES
---
We provide different kind of rooms:

1. MIRA OLAS 
It's a double room with private toilet and a nice terrace overlooking the sea.

2. LA CHOZA
It's a double room with shared bathroom

3. TENT
2 singles / 1 double
---
CATERING
---
A continental breakfast is available daily at the campground. Complimentary WiFi is offered. There's a seating and/or dining area in some units. And there is a grill.
SURF COURSE AND ACTIVITIES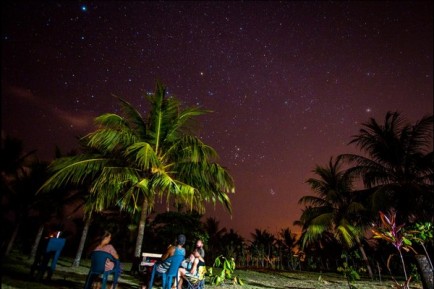 MORE INFO, HOW TO GET THERE & FAQ
---
JOURNEY
---
Ways to get to the camp
From Quepos take the ferry to El Cocal island, and fro the other side take a taxi to Miguel's Surf camp about one mile ride.
PACKAGES & PRICES
---
ACCOMODATION
---
MIRA OLAS - from 10$ per night / person 
LA CHOZA -  from 10$ per night / person 
TENT -  from 8$ per night / person