ABOUT THE SURF CAMP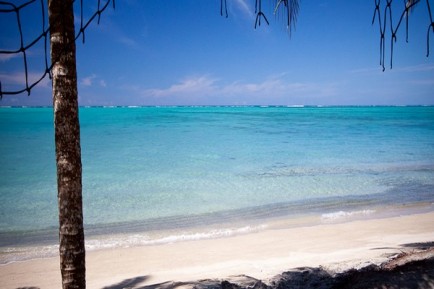 ---
LOCATION AND SURF CONDITIONS
---
Samoa Surf Secrets is based at Vaiula Beach Fales. Located in the Village of Tafatatafa, Falealili district, Samoa Surf Secrets is in the most central location to majority of the breaks that are available year round. We are lucky enough to have associated and partnered up since 2011 with Samoan local Dave Petersen owner and manager of Vaiula Beach Fales. Being centrally located to most commonly surf spots makes travel time shorter and for longer surf times. Samoa Surf Secrets offers exceptional value and a personalised surf holiday adventure. The Samoan Islands or Samoa Islands is an archipelago covering 3,030 km2 (1,170 sq mi) in the central South Pacific .Upolu is an island in Samoa, formed by a massive basaltic shield volcano which rises from the seafloor of the western Pacific Ocean. The island is 75 kilometres (47 mi) long, 1,125 km2 (434 sq mi) in area, and is the second largest in geographic area as well as the most populated of the Samoan islands.
Upolu is situated to the east of the "big island", Savaii, The capital Apia is in the middle of the north coast with Faleolo International Airport at the western end of the island. The island has not had any historically recorded eruptions, although three lava flows date back only a few hundred to a few thousand years.
---
CAMP OPERATOR
---
Dave and his family have been hosting guest for the last 60 years and they know hospitality. You will feel like you have become part of his aigia which means family. Dave also has been fishing these waters since he was a wee lad, taking people surfing since the early 80?s, he is a wealth of stories and local info.
ACCOMMODATION AND CATERING
---
ACCOMMODATION TYPES
---
Guests can stay in traditional Samoan beach fales, complete with bed/pillow/mosquito net/lock box and fresh linen or a self contained deluxe fall, which is situated in a private location and includes private shower/bath and kitchen. Can sleep up to 6 persons. Samoa's only 2 story beachfront fale is also available for surf guest at 70 tala per night per person, which includes dinner and breakfast.
---
CATERING
---
There is a fully equipped kitchen and you can get dinner and breakfast.
SURF COURSE AND ACTIVITIES
---
OTHER ACTIVITIES
---
1. SNORKEL TOURS
Either snorkel straight off the beach or jump on the boat and venture out on our snorkel tour. A favorite among guest is snorkeling around Nusafee Island

2. WATERFALL TOURS
Take a tour with our host Mark who has permission to take you to local village waterfalls that are not on the tourist map. Easy small or large hikes depending on the guest

3. CAVE TOUR
Explore the Hidden Cave at the back of Viaula Beach Fales. Enter the cave with a torch and a fresh spirit of adventure as you walk through a lava tube cave and take a swim in the under water natural Spring. A lifetime experience guaranteed.

4. SWIMMING
The reef protected white sands of the inner lagoon offer still clear blue water swimming and snorkeling in a low rip current environment.

5. TO SUA OCEAN TRENCH
Only a short 15 min drive or 40 tala taxi ride is To Sua Ocean Trench is one of the ideallic sites that is located in Lotofaga village. Few sites are situated in the same area, including blowholes, and an incredible small beach on the western side. To Sua is otherwise translated as 'big hole' that is converted into a large swimming area.

6. PADDLING
Take the kayak or traditional canoe for a easy paddle around the lagoon.

7. FISHING
MORE INFO, HOW TO GET THERE & FAQ
---
 SURF CONDITIONS
---
Breaks directly at the main spot and at nearby spots

Waves within 5-25 min Boat ride from Vaiula Beach:
1. Tafatafa
2. Nu'usafe'e ISLAND
3. BOULDERS
4. SALANI RIGHTS
5. SALANI LEFTS
THE NORTH SIDE
Situated just between 30 mins and 1hrs drive are various waves on the norths side of the island. Our location makes us and Salani the closest surf resorts to these waves. 

Seasonal conditions
Temperatures in Samoa are generally consistent throughout the year, with only very small seasonal differences From November to April it is the hot, rainy season, while From May to November it is the cool, dry season – less humidity, and slightly lower temperatures. Since the island is only located about 13 deg south of the equator, the island keeps a fairly constant air and water temperature year round. Water temperature is an average of 27 deg and and the daytime average land temperature being 29 deg.
---
 SURROUNDINGS / REGION
---
Characterization of surroundings/region
There are 3 main parts in the Samoan culture, that is faith, family and music. The traditional living quarters, or fale (houses), contain no walls and up to 20 people may sleep on the ground in the same fale. During the day, the fale is used for chatting and relaxing. One's family is viewed as an integral part of a person's life. The aiga or extended family lives and works together. Elders in the family are greatly respected and hold the highest status,

Activities and facilities
CLUB VAIULA
Cold beer, snacks, table tennis, library, hammocks and good easy tunes. Come, sit back, relax and have a smoothie or a cocktail. 
---
 JOURNEY
---
Ways to get to the camp
1. Sydney: Virgin Samoa flys 5 times weekly and return flights begin at around $600.00 AUD, Getting to Samoa is a only an easy 5.5 HR flight from the crowded waves of Sydney. Air New Zealand : www.airnewzealand.co.nz & Virgin Samoa www.virginaustralia.com
2. Brisbane: Virgin Samoa flys 5 times weekly and return flights begin at around $600.00 AUD
3. Auckland : Air New Zealand/ Virgin Samoa  fly Direct from Auckland … times a week return flights begin at around $400 NZD, Getting to Samoa is a only an easy 3.5 HRS
4. Fiji: With Direct flights from Nadi with Air New Zealand & Air Pacific, extending your Pacific surf holiday to the Samoan Island is an easy and affordable option $150 AUD approx
5. Hawaii: Fly direct with Air Pacific for 500-600 AUD
6. USA : There are no direct flights, you either have  to bounce through American Samoa, Fiji, Australia or New Zealand
7. ASIA: No direct flight but a China direct flight to come soon


Once your in Samoa, there are multiple options on how to get to Samoa Surf Secrets:
1. Shuttle Transport can be arranged to meet you either at International Airport/Downtown or anywhere around the Upolu Island
2. Car Rental is available throughout many dealers but Local Car rental can also be arranged by Samoa Surf Secrets
3. Taxis are easy available and it will cost around 50-60 Tala from Apia Downtown to Samoa Surf Secrets
4. Ride the public bus, an expeirence maybe left best without board bags, but cheap non the less
PACKAGES & PRICES
Prices start as low as 20 tala per night.

Bring your tent for the cheapest option, fale with bedding with no food is 40 tala , beachfront fale with dinner & breakfast is 70 tala per night per person. Non beachfront fales availble for 60 tala per night per person also including dinner & breakfast.

Samoa's only 2 story beachfront fale is also available for surf guest at 70 tala (ca. 22,50€) per night per person, which includes dinner and breakfast.