ABOUT THE SURF CAMP
---
CAMP CHARACTER

---
It's a camp for everyone who is at least 15 years old. No matter if you are a surf beginner or more advanced, everyone is welcomed in the camp. Beginners would learn how to take waves and stand up on the board during their first surfing lesson in Phuket while the more advanced students can improve on their technique. Our surf instructors come from all over the world such as France, New Zealand, Russia, Scotland and of course Thailand. You do not have to worry about any language barriers. The instructors in SSS Phuket are very experienced, qualified, CPR and First Aid Certified. They are all equipped with knowledge about the ocean, current and wave dynamics.
---
CAMP OPERATOR
---
SSS Phuket (Scuba Diving – Snorkeling – Surfing) is a SSI Dive Center that offers certified courses for beginners all the way to professional levels. As the name suggests, SSS Phuket offers other courses such as Freediving Snorkeling and Surfing as well.
ACCOMMODATION AND CATERING
---
ACCOMMODATION TYPES
---
After a good surf session, have a good night's rest in tranquility away from all the hustle and bustle. The accommodation is nestled in one of the top spots in Phuket where you would be able to enjoy the panoramic view in Kata.
SURF COURSE AND ACTIVITIES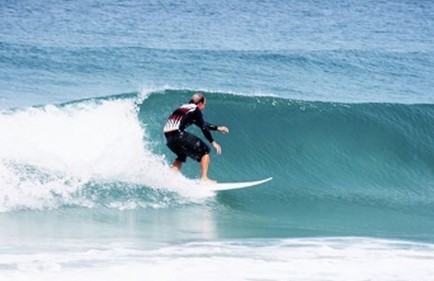 ---
SURF COURSE DETAILS
---
There would be 3 hours of surf course each day. It would be divided into 2 sessions of one and a half hour each in the morning and afternoon. So, you have time to enjoy lunch. An experienced instructor would be there to guide you during the lesson.
---
SURF MATERIALS
---
We would provide you the surfboard suited to you for maximum comfort all day long. We have different types of boards to cater to the different levels of our students. During our Phuket Surf Camp, for sure you'll have the opportunity to try different boards.
---
OTHER ACTIVITIES
---
- Scuba Diving
- Free Diving
- Snorkeling
- Stand Up Paddeling
The equipment can be rented directly in the camp.
MORE INFO, HOW TO GET THERE & FAQ
---
 SURF CONDITIONS
---
At SSS Phuket, we adapt readily to the weather, the waves and of course your needs and physical conditions. Like this you would be able to maximize your potential and unleash that surfer in you!
PACKAGES & PRICES
---
3 Days Phuket Surf Camp Package - from THB 9400 for 2 Nights / Person
---
This package includes:

- Board for rent
- Rashguard rental
- Accommodation for 2 nights
- 6 Surfing courses (one hour and a half each session)
---
5 Days Phuket Surf Camp Package - from THB 14350 for 4 Nights / Person
---
This package includes:

- Board for rent
- Rashguard rental
- Accommodation for 4 nights
- 10 Surfing courses (one hour and a half each session)
---
10 Days Phuket Surf Camp Package - from THB 27390 for 9 Nights / Person
---
This package includes:

- Board for rent
- Rashguard rental
- Accommodation for 9 nights
- 20 Surfing courses (one hour and a half each session)