ABOUT THE SURF CAMP
---
LOCATION AND SURF CONDITIONS
The property is located just 200 meters from the beach (bikini beach side) less than 10 minutes walking to the world class wave Jailbreaks.

Jailbreaks: Right hand and our homebreak, possible to go walking (10 minutes) or by boat. With 03 different session, this wave it's one of the best in Maldives. Perfect option for practice turns on small days, or long rides and barrels at medium or big days.

Sultans: The most consistent wave in the North Male Atoll, breaks from 2ft up to 8ft. Very fun at small days. The end session can be dangerous and heavy in a big days. 

Honkeys: Incredible left hand. In the good days, really shallow and many barrels at inside session. Positioned just 15 minutes ride (on the same reef as Sultans), it can get really long, once it grows while you run it.
---
CAMP CHARACTER

Everyone is welcome at our surf camp. We can Speak English, Portuguese, Spanish.
No Minimum age is required. With 18 year old or less need to be accompanied by the family or parents. Its a relax place without any night life, nice atmosphere to you feel like home.
- Alcohol is not permitted in local islands. Dogs are not allowed in Maldives.


---
CAMP OPERATOR
---
Surf Yoga Retreat has been created in April 2017.

Our Local Partner has experience and owns the Speed Boat Transfer & Surf Trips that are connect to Surf Yoga Retreat services.

We have a western manager and co-funder of Surf Yoga Retreat. He he is operating and have been living in Maldives more than 5 years with graduation in hospitality and 20 years experience in surfing.
Our Yogi follow our project since the beginning, she is responsible for the yoga classes that we do daily with our guests. Eventually we will have some extra Yoga Teacher mainly in low season.
Surf Yoga Retreat has develop a great healthy menu with all guidance of a nutritionist, and we do western cuisine using the local ingredients. All our guests share our table a great variety of healthy food specially developed for surfer and sports due our daily schedule full of activities. (We said: "no spicy, no curry").
Our guides will follow most of the trips giving tips to improve your surfing, find the best time and spot to surf, position in the water and if necessary we can practice the basics in the land first. We are not a surf school but we will apply techniques to you improve your performance and for sure you will have a great experience in Maldives.
ACCOMMODATION AND CATERING
---
ACCOMMODATION TYPES
---
Our Surf camp hold 4 non-smoker rooms with free wifi access inside of all of them.
- Just 200 meters from Bikini Beach
- 10 minutes walking to Jailbreaks Surf Spot
- 2 minutes walk distance to the harbor
All the rooms has:
- a private bathroom
- can be adapted for single, double, triple or shared (up to 4 persons).
- Hot shower and Air-conditioning
- Wardrobe and dressing table
- Small table for lugagge
- Bed Linen of great quality (included duvet) and towels are provided.


---
CATERING
Our Surf Camp offer different packages as B&B, Full Board or All included.
Our kitchen is not for self catering.
We can offer Vegetarian Menu.
The Island also has other options as local Restaurants (spicy local food) and local markets (one of them, less than 5 minutes walking from our house).
SURF COURSE AND ACTIVITIES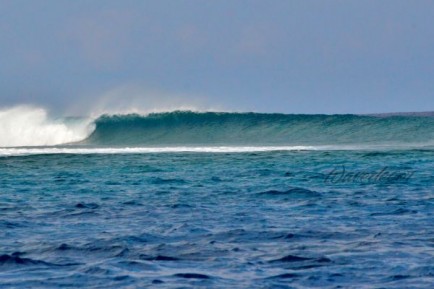 ---
SURF COURSE DETAILS
---
We organize Professional Surf Coach with personal Surf instructors. On pre - schedule dates.
Our guides has experiences to guide and give informal coach for our guests.
Languages: English, Portuguese and Spanish 

Next Surf Coach: 24th October to 03th November 2018 (6 spots available)
---
SURF MATERIALS
---

We recommend surfers to bring their own surf booties.
Surf board Rental is usd$20 a day.
Surf coach has different prices but runs around $400,00 Euros per person a week (only pre scheduled groups). Intend for intermediate level.
It will be provided all our infrastructure, plus the services of the Surf Coach.
Surf Coach includes:
Daily Analises of video, surf session with the coach, exercises and corrections. (please send a inquire for more information).
All participants must bring your own surfboard & equipments or rent from the surf camp.
---
OTHER ACTIVITIES
<
---


YOGA
Our Yoga sessions are composed by exercises of balance, stretching, core strength and much more. Early morning session (before breakfast) to revitalize and energize the body to the surf, and afternoon session (after second surf) to recover, align and relax the body with the sunset. Our guides will be surfing with you, so together in the water, we perceive each individual needs and actions inside the water to ascend on the yoga MAT. 
     
RENTALS                                                                                                                              - Surfboards $20 usd a day
- fins $5,00 usd a day
- snorkeling & mask. $5,00 usd a day
EXTRA COST
- Desserts 
- Natural Juices 
- Airport transfers. $100,00 Usd from Airport to our island (share between maximum 5 guests booked at same trip)
- Surf Photography (buy in the end of trip just if like the photos)

BOAT TRIPS EXTRAS COSTS
- Snorkeling around our area $10,00 usd per person (minimum 4 persons)
- Snorkeling Sting Ray Point $30,00usd per person (minimum 2 persons)
- Snorkeling Paradise corner $30,00usd per person (minimum 2 persons)
- Snorkeling Manta Point $50,00usd per person (minimum 2 persons)
- Surf Trip to Jails, Sultans or Honkys $10,00 usd per person
- Full day explore Islands $150,00 Usd (minimum 3 persons)
- Sunset Cruise $40,00Usd (minimum 2 persons)
- Night Fishing $25,00 Usd per person


MORE INFO, HOW TO GET THERE & FAQ
---
 SURF CONDITIONS
---
Breaks directly at the main spot and at nearby spots
- Jailbreaks (right hand) just 10 minutes walking distance from us.
- Honkeys (left hand) access only by boat 15 minutes ride from us.
- Sultans (right hand) access only by boat 15 minutes ride from us.
- Cokes (right hand) Full day trip within one hour distance by boat.
- Chickens (left hand) Full day trip within one hour distance by boat.
- Ninjas (right hand with soft drop section), about 45 minutes by boat for a Full day Trip.
- Full Moon (right hand) one of the smallest option when the swell its big 45 minutes from us.
Seasonal conditions

Waves are here any time, but in low season (between November and early March) the wind direction change and not all surf spots are working, but waves use to be smaller, time very recommend for beginners. Middle/High season (end of March until October) the swell comes more often and the days with small waves are reduced.

Maldives is warm all year long and the water temperature as well... 28 and 29 degrees, bring your wetsuit only if you are a very cold person and plan your trip around May and July, the water will still warm but more chances to have wind or raining during this time...
Crowd factor and local people

The surf community still growing in Maldives, the locals are friendly and not will make problems as other countries, they will enjoy to surf with you when you show respect. 
Its hard to predicted the crowd but the waves here are long with different sections that can hold more surfers in the Line up. If you go surf in special times or early season probably you will surf with just couple guys during few hours!
---
 SURROUNDINGS / REGION
---
Characterization of surroundings/region

Maldives is a muslim country but most of the locals can speak English.
The tourism moves the island besides the water company, tuna factory and handcraft boats. The currency is the Maldivian Rufiyaa, 1 dollar is around 15,42 rufiyaas (bank rate).
Himmafushi has different local restaurants (usually spicy food), small market, souvenir shops, a medical center and pharmacy. Once is a local island, alcohol is not allowed and bikinis and speedo only on bikini beach.
There is a small hospital in the island and the bigger one at Male city just 30 minutes speed boat from Himmafushi.
Every Friday its a day off and services do not work (same as Sunday for many of other countries).
Activities and facilities

At the bikini beach there is the "Water Sports" where you can rent jet sky, kayak and other equipments... 
There is no ATM in Himmafushi, no shopping mall, cinema or bars. Alcohol is not permitted.
You can't find night life, unless some special days with local traditional parties or some barbecues in the beach.
---
 JOURNEY
---
Ways to get to the camp

The Airport is just 30 minutes by speed boat from our island (this is the most recommended option to have a fast arrival and a good rest).

Airport is not situated at Male island, and if you plan to get a public transportation you should go to Male City to find them... you will spend more time traveling. (The public transportation has their own schedule and can be changed at any time whitout prior notice/ please check ANAX MALDIVES (facebook page) or NASEEB 8 (facebook page)).

Private speed boat from Airport to our island - $100,00usd to share group up to 5 persons.
Shared Speed Boat from Male city to our island - $10,00usd (schedule can changes)
Public Ferry from Male to our island $2,00usd (schedule can changes)
Important details

The only ATM is in the Airport.
We accept payments in cash Usd, Euro or Local Currency.
We recommend our guests to get a insurance policy that cover sports activities.
Please check information about the vaccinations required to come to Maldives (Yellow fever required for some countries). The visa on arrival has duration until 30 days.




PACKAGES & PRICES
PACKAGE A  - Bed & Breakfast only - (Shared Room - bed in dormitory)
(High Season - 01/03 to 19/10)
from Usd 40,15 per night/person (+12% government tax)
from Usd 240,90  per week/person (+12% government tax)
from $210 € per Week / Person (7 days/6 nights)
---
This package includes:
- Accomodation
- Breakfast
- Wifi

---
PACKAGE B  - Bed & Breakfast only - 
(Single room) 
(High Season - 01/03 to 19/10)
from Usd 58,00 per night/person (+12% government tax)
from Usd 348,00  per week/person (+12% government tax)from $303,00 € per Week / Person (7 days/6 nights)
---
This package includes:

- Accomodation
- Breakfast
- Wifi
---
PACKAGE C  - Bed & Breakfast only - 
(Double room)
(High Season - 01/03 to 19/10)
from Usd 44,70 per night/person (+12% government tax)
from Usd 268,20  per week/person (+12% government tax)from $234,00 € per Week / Person (7 days/6 nights)
---
 This package includes:

- Accomodation
- Breakfast
- Wifi
---
PACKAGE D  - Bed & Breakfast only - (Triple room)
(High Season - 01/03 to 19/10)
from Usd 35,80 per night/person (+12% government tax)
from Usd  214,80  per week/person (+12% government tax)
from $187,00 € per Week / Person (7 days/6 nights)
---
 This package includes:

- Accomodation
- Breakfast
- Wifi
---
PACKAGE E  - All Inclusive - 
(Shared Room - bed in dormitory)
(High Season - 01/03 to 19/10)
from Usd 85,00 per night/person (+12% government tax)
from Usd 510,00   per week/person (+12% government tax)from $444,00  € per Week / Person (7 days/6 nights)
---
 This package includes:

- Accomodation
- Breakfast
- Lunch with Ice Tea
- Dinner with Ice Tea
- Mineral Water 1,5 liters per person a day
- 2 Surf Trips by boat per day
- Yoga Session
- Wifi
---
PACKAGE F  - All Inclusive - 
(Single room)
(High Season - 01/03 to 19/10)
from Usd 105,00   per night/person (+12% government tax)
from Usd 630,00   per week/person (+12% government tax)from $ 548,00 € per Week / Person (7 days/6 nights)
---
 This package includes:

- Accomodation
- Breakfast
- Lunch with Ice Tea
- Dinner with Ice Tea
- Mineral Water 1,5 liters per person a day
- 2 Surf Trips by boat per day
- Yoga Session
- Wifi
---
PACKAGE G  - All Inclusive - 
(Double room)
(High Season - 01/03 to 19/10)
from Usd 90,00 per night/person (+12% government tax)
from Usd  540,00  per week/person (+12% government tax)from $470,00  € per Week / Person (7 days/6 nights)
---
 This package includes:

- Accomodation
- Breakfast
- Lunch with Ice Tea
- Dinner with Ice Tea
- Mineral Water 1,5 liters per person a day
- 2 Surf Trips by boat per day
- Yoga Session
- Wifi
---
PACKAGE H  - All Inclusive - 
(Triple room)
(High Season - 01/03 to 19/10)
from Usd 80,00 per night/person (+12% government tax)
from Usd  480,00  per week/person (+12% government tax)from $418,00  € per Week / Person (7 days/6 nights)
---
 This package includes:

- Accommodation
- Breakfast
- Lunch with Ice Tea
- Dinner with Ice Tea
- Mineral Water 1,5 liters per person a day
- 2 Surf Trips by boat per day
- Yoga Session
- Wifi
PACKAGE I  - Bed & Breakfast only - (Shared Room - bed in dormitory)
(Low season - 20/10 to 28/02)
from Usd 31,20 per night/person (+12% government tax)
from Usd 187,20per week/person (+12% government tax)
from $163,00 € per Week / Person (7 days/6 nights)
---
This package includes:
- Accomodation
- Breakfast
- Wifi

---
PACKAGE J  - Bed & Breakfast only - (Single room) 
(Low season - 20/10 to 28/02)
from Usd 49,10 per night/person (+12% government tax)
from Usd 294,60 per week/person (+12% government tax)
from $257,00 € per Week / Person (7 days/6 nights)
---
This package includes:

- Accomodation
- Breakfast
- Wifi
---
PACKAGE K  - Bed & Breakfast only - (Double room)
(Low season - 20/10 to 28/02)
from Usd 35,80 per night/person (+12% government tax)
from Usd 214,80 per week/person (+12% government tax)
from $187,00 € per Week / Person (7 days/6 nights)
---
 This package includes:

- Accomodation
- Breakfast
- Wifi
---
PACKAGE L  - Bed & Breakfast only - (Triple room)
(Low season - 20/10 to 28/02)
from Usd 26,80 per night/person (+12% government tax)
from Usd 160,80 per week/person (+12% government tax)
from $140,00 € per Week / Person (7 days/6 nights) 180
---
 This package includes:

- Accomodation
- Breakfast
- Wifi
---
PACKAGE M  - All Inclusive - (Shared Room - bed in dormitory)
(Low season - 20/10 to 28/02)
from Usd 75,00 per night/person (+12% government tax)
from Usd 450,00 per week/person (+12% government tax)
from $391,30 € per Week / Person (7 days/6 nights) 450
---
 This package includes:

- Accomodation
- Breakfast
- Lunch with Ice Tea
- Dinner with Ice Tea
- Mineral Water 1,5 liters per person a day
- 2 Surf Trips by boat per day
- Yoga Session
- Wifi
---
PACKAGE N  - All Inclusive - (Single room)
(Low season - 20/10 to 28/02)
from Usd 95,00 per night/person (+12% government tax)
from Usd 570,00 per week/person (+12% government tax)
from $496 € per Week / Person (7 days/6 nights)
---
 This package includes:

- Accomodation
- Breakfast
- Lunch with Ice Tea
- Dinner with Ice Tea
- Mineral Water 1,5 liters per person a day
- 2 Surf Trips by boat per day
- Yoga Session
- Wifi
---
PACKAGE O  - All Inclusive - (Double room)
(Low season - 20/10 to 28/02)
from Usd 80,00 per night/person (+12% government tax)
from Usd 480,00 per week/person (+12% government tax)
from 418,00 € per Week / Person (7 days/6 nights)
---
 This package includes:

- Accomodation
- Breakfast
- Lunch with Ice Tea
- Dinner with Ice Tea
- Mineral Water 1,5 liters per person a day
- 2 Surf Trips by boat per day
- Yoga Session
- Wifi
---
PACKAGE P  - All Inclusive - (Triple room)
(Low season - 20/10 to 28/02)
from Usd 70,00 per night/person (+12% government tax)
from Usd 420,00 per week/person (+12% government tax)
from $366,00 € per Week / Person (7 days/6 nights) 420
---
 This package includes:

- Accommodation
- Breakfast
- Lunch with Ice Tea
- Dinner with Ice Tea
- Mineral Water 1,5 liters per person a day
- 2 Surf Trips by boat per day
- Yoga Session
- Wifi