ABOUT THE SURF CAMP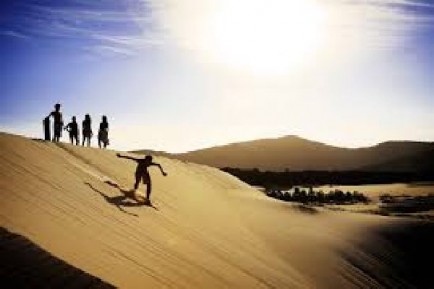 ---
LOCATION AND SURF CONDITIONS
---
Florianopolis is the best spot for kitesurfing, the strong winds all year around give the best conditions for kitesurfers.
Just a few meters from the headquarters is the most famous Beach Lagoa da Conceição located,
which is considered one of the best places around for this sport.
So if kitesurfing is your reason to visit, you are in the right place with the best crew!

Florianpolis is one of the most popular surf spots! It offers perfect surf conditions all year round with waves from 0.5 to 3 meters. The BSA team knows the conditions very well and will bring you to the best place with the most suitable conditions every day!
It doesn´t matter if you are a beginner or an expert, we will ensure you an unforgettable surf experince in Brazil!

Home of windsurf world champion Cauli Seadi, Florianopolis is the perfect place for any sport involving a sail, specially windsurfing. With constant winds and surrounded by water. You can surf in the most beautiful beaches or try out the lagoons. If you want to sail, there are plenty of sailing shops near Lagoa.
---
CAMP CHARACTER
---
Beginner, Improver, Intermediate, Advanced
ACCOMMODATION AND CATERING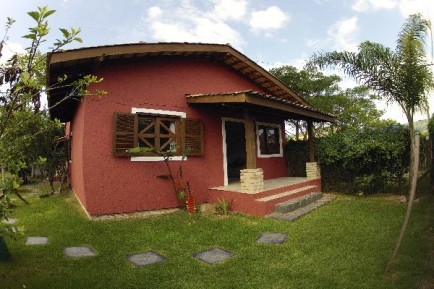 ---
ACCOMMODATION TYPES
---
Our Accommodation is just a few steps from Meio da Joaquina Beach. It consists of two 40 square meters private studios equipped with full kitchen facilities, private bathrooms, WIFI connection, balcony and barbecue place and three private 2 bedroom houses (single or double bed) also equipped with full kitchen facilities, private bathrooms, WIFI connection, balcony and green area.
---
CATERING
---
Daily Brazilian style Breakfast (Fruits, Cereals, Breas, Butter, cheese, ham, fruit juices, coffee and milk) and others upon request.
SURF COURSE AND ACTIVITIES
---
SURF COURSE DETAILS
---
Brazil Surfing Adventure Surfcamp offers a surf program that meets all demands.
Wheter you are a beginner or if you want to improve your skills, we have the coaching for all levels that will lead you to your goal, with lots of fun, safety and in a beautiful environment.
Our certified instructors will give you a lot of time and attention to make sure you get the most out of your course with teaching you improve your technique, including paddling form, board balance, wave positioning, dropping in, getting to your feet, and once you're comfortable with that, more advanced topics such as carving and cutbacks.
Come to Florianpolis Surf and Kite Camp and experience an incredible week of sun, party and surfing and develop a lifelong passion.

BSA offers private kiteboarding lessons for beginner, intermediate, and advanced students.
The BSA Kiteboarding Course will help you to reach your goals in a safe and fast way.
If you want to learn kitesurfing, then don't look any further, because Florianpolis is the right location for it.
For Beginners the Lagoa da Conceição with its calm waters is the perfect place.
For learning and improving, the Barra da Lagoa and Campeche waves offer a good down wind.
---
SURF MATERIALS
---
Equipment included
---
OTHER ACTIVITIES
---
Florianopolis is famous for extreme sports. Its geography favors that since the island has 42 beaches, sand dunes, lagoons, waterfalls and many hills.
You have endless opportunities. Surfing, kitesurfing, stand up paddle or SUP, windsurfing, wakeboarding, sandboarding, paragliding, hangliding, horseriding, rockclimbing, mountainbiking are the most practiced in this paradise.

SAND BOARDING
There are sand dunes all around Florianopolis, but the most famous is close to Joaquina beach and it was named after a famous Hawaiian wave: Waimea. One side is a very fast drop; the other offers different angles of slope for different skills or guts. Boards are similar to snowboards and can be rented at the bottom of the dunes for about U$ 2 for a few hours, which is more than enough since the only way back up is walking.

PARAGLIDING
When the wind is not so strong and usually onshore the sky shows different colors. Just look up the hills and you will see dozens of paraglides making their way through each other. It is by far the best way to see the area's natural beauty. Even better is to land at Praia Mole beach, for example, and discover why this beach is so famous and where so many beautiful people come from. Several schools offer double flights for about U$ 25.

WAKEBOARDING
Lagoa da Conceicao is where most of the wake boarders have their fun in Florianopolis. Early mornings and at the end of the day when the wind is calmer and the water glassier its common to drive by the road that circles the lagoon and see wake boarders pulling their tricks. Boats and equipment are available for rent in this area.

PORTUGUESE
Besides learning and practicing sports in the beautiful Island of Santa Catarina – Florianópolis – you may be intereseted in learning the language – Portuguese – so that you can take the opportunity and experience the Brazilian tradition culture, music, people, dancing, fine arts, history, geography, culinary delights and much more.. for all that we have the ideal program for you. Brazil Surfing Adventure is proud to arrange Portuguese classes with a teacher who has 39 year(she is 53 now, but still young in spirit) of experience teaching Portuguese as a foreign language. It is an one-to-one or small-group course designed for each person's needs, weaknesses and strengths, based on practical and direct approach where grammar, reading and writing are just the natural consequence. The teacher's first goal is to build the student's confidence along with a worry-free attitude to go out and try the language. She has developed her own method which allows her to teach all nationalities, even when there is no common language between her and her students. By learning Portuguese your experiences will be much more enjoyable. Beginners, Intermediate and Advanced students are all welcome to learn Portuguese with BSA.
MORE INFO, HOW TO GET THERE & FAQ
---
 SURF CONDITIONS
---
Breaks directly at the main spot and at nearby spots
Floripa is recognized as the surf capital of Brazil. It´s year-round consistent swell, diversity of breaks and crystal clear water is renomated. Floripa has waves to all surf abilities, for beginners to advanced surfers. Come to join a world-class surfing in a world-class location with a world-class crew!
Spots: Santinho, Mocambique, Barra da Lagoa, Galheta, Praia Mole, Joaquina, Meio da Joaca - Headquarters spot and Campeche.
---
 SURROUNDINGS / REGION
---
Characterization of surroundings/region
Bathed by forty two beaches, Florianopolis is a wonderful sight for the visitor. Situated on the Island of Santa Catarina, the capital of the state of Santa Catarina has a landscape sprinkled with lakes, sand dunes, forests and small islands all along the coast.
---
 JOURNEY
---
Ways to get to the camp
Airport Pick Up and Drop Off included

PACKAGES & PRICES
---
PACKAGE SURF - from 910$ per Week / Person
---
This package includes:
- PRIVATE ACCOMMODATION JUST A FEW STEPS FROM THE BEACH. (Airfare not included)
- AIRPORT PICK UP AND DROP OFF
- DAILY BRAZILIAN STYLE BREAKFAST (FRUITS , CEREALS, BREAD, BUTTER, CHEESE, HAM, FRUIT JUICES, COFFEE AND MILK) AND OTHERS UPON REQUEST
- DAILY GUIDED SURF SESSIONS TO THE BEST BREAKS ON THE ISLAND AND SURROUNDINGS
- RENTAL CAR (COMPACT WITH INSURANCE AND FREE MILEAGE)
- GUIDED CITY TOUR TO RESTAURANTS, NIGHTCLUBS, BARS AND OTHER ATTRACTIONS.
- AMAZING BEACHES AND WONDERFUL NATURAL SURROUNDINGS

LOW SEASON (1st March until 30th November)
For 2 person - 880$ / week
For 3 person - 840$ / week
For 4 person - 810$ / week
For 5 person - 780$ / week

HIGH SEASON (1st December until 28th February)
For 1 person - 1010$ / week
For 2 person - 970$ / week
For 3 person - 930$ / week
For 4 person - 900$ / week
For 5 person - 880$ / week
---
PACKAGE SURF - from 1590$ per 2 Weeks / Person
---
This package includes:
- PRIVATE ACCOMMODATION JUST A FEW STEPS FROM THE BEACH. (Airfare not included)
- AIRPORT PICK UP AND DROP OFF
- DAILY BRAZILIAN STYLE BREAKFAST (FRUITS , CEREALS, BREAD, BUTTER, CHEESE, HAM, FRUIT JUICES, COFFEE AND MILK) AND OTHERS UPON REQUEST
- DAILY GUIDED SURF SESSIONS TO THE BEST BREAKS ON THE ISLAND AND SURROUNDINGS
- RENTAL CAR (COMPACT WITH INSURANCE AND FREE MILEAGE)
- GUIDED CITY TOUR TO RESTAURANTS, NIGHTCLUBS, BARS AND OTHER ATTRACTIONS.
- AMAZING BEACHES AND WONDERFUL NATURAL SURROUNDINGS

LOW SEASON (1st March until 30th November)
For 2 person - 1550$ / week
For 3 person - 1500$ / week
For 4 person - 1450$ / week
For 5 person - 1400$ / week

HIGH SEASON (1st December until 28th February)
For 1 person - 1750$ / week
For 2 person - 1710$ / week
For 3 person - 1640$ / week
For 4 person - 1590$ / week
For 5 person - 1540$ / week
---
PACKAGE STANDARD - from 580$ per Week / Person
---
 This package includes:
- PRIVATE ACCOMMODATION JUST A FEW STEPS FROM THE BEACH. (Airfare not included)
- AIRPORT PICK UP AND DROP OFF
- DAILY BRAZILIAN STYLE BREAKFAST (FRUITS , CEREALS, BREAD, BUTTER, CHEESE, HAM, FRUIT JUICES, COFFEE AND MILK) AND OTHERS UPON REQUEST
- AMAZING BEACHES AND WONDERFUL NATURAL SURROUNDINGS

LOW SEASON (1st March until 30th November)
For 2 person - 560$ / week
For 3 person - 530$ / week
For 4 person - 510$ / week
For 5 person - 490$ / week

HIGH SEASON (1st December until 28th February)
For 1 person - 645$ / week
For 2 person - 625$ / week
For 3 person - 590$ / week
For 4 person - 570$ / week
For 5 person - 545$ / week
---
PACKAGE STANDARD  - from 1030$ per 2 Weeks / Person
---
 This package includes:
- PRIVATE ACCOMMODATION JUST A FEW STEPS FROM THE BEACH. (Airfare not included)
- AIRPORT PICK UP AND DROP OFF
- DAILY BRAZILIAN STYLE BREAKFAST (FRUITS , CEREALS, BREAD, BUTTER, CHEESE, HAM, FRUIT JUICES, COFFEE AND MILK) AND OTHERS UPON REQUEST
- AMAZING BEACHES AND WONDERFUL NATURAL SURROUNDINGS

LOW SEASON (1st March until 30th November)
For 2 person - 995$ / week
For 3 person - 940$ / week
For 4 person - 900$ / week
For 5 person - 870$ / week

HIGH SEASON (1st December until 28th February)
For 1 person - 1150$ / week
For 2 person - 1100$ / week
For 3 person - 1050$ / week
For 4 person -  995$ / week
For 5 person -  950$ / week