ABOUT THE SURF CAMP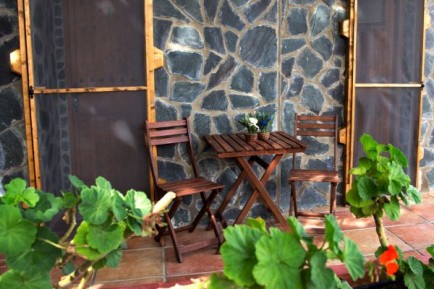 ---
LOCATION AND SURF CONDITIONS
---
The resort is located just four kilometers away from the beach of Maspalomas and Playa del Inglés with its white sand dunes. In Maspalomas Lighthouse or in Playa del Inglés Peak, you will find some of the best waves of the island on a blanket of white sand, ideal for beginners and experienced surfers. In addition, the resort runs its own surf school called Canary Wave Surf School, located 3 kilometers away from the resort, so it will offer you the best service at the best prices. In the school, you can also practice paddle surf and bodyboard.
---
Services offered by the resort SERVICES OFFERED BY THE RESORT
---
- Beauty treatments, with extra cost
- Billiards
- Climbing wall
- Island tours on request and with additional cost
- Mini half pipe
- Pet area, on request
- Ping pong table
- Private 4G wireless Wi-Fi, with extra cost
- Private barbecues at the resort or at the beach
- Private lessons of yoga, Zumba, and Pilates, on request and with additional cost
- Private parties at the resort
- Resort for persons with disabilities, on request
- Stretching area
- Table football
- Training area
- Transfer service to and from the airport, with extra cost
- Transfer to main sports points, possible extra cost
- Transfer to parties, discos, and pubs around the resort
- Wire tightrope walking
ACCOMMODATION AND CATERING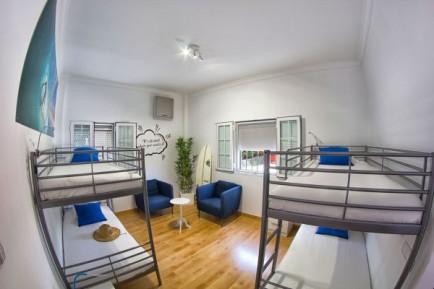 ---
ACCOMMODATION TYPES
---
Check-in Time: 12:00
Check-out Time: 12:00

Facilities:
Gym
Swimming pool (outdoor)
Table tennis
Barbeque facilities
Garden
Kitchen
TerraceBicycle rental
Free parking
Tour assistance
Wireless internet

Canary Wave Sports Resort is an exclusive resort oriented to athletes. This resort provides a stay experience adapted to the needs of those who want to train on the island due to its wonderful climate all year. It is also ideal for those who want to combine learning some sport with the leisure offered by the south of Gran Canaria.
The concept started from shared hosting, that is why areas like the living room, the kitchen, the outdoor terrace with gym, the garden, the pool, and the games room are common areas. Thus, all guests can share their experiences with other athletes and live in an environment that breathes sport throughout their stay. 
Canary Wave Sports Resort has almost 4,000 square meters of extension and is completely private. It is located inside a fruit trees plantation of 15,000 square meters in a quiet but central location. The resort is divided into three main buildings.
The first building, structured as a luxury villa on one floor, consists of three double bedrooms and two bathrooms, plus a master bedroom suite with bathroom and dressing room. It also has a large kitchen with all appliances and utensils, as well as a large living and dining room with television and games. 
In the large outdoor terrace, there is a gym with workout and stretching area, a table tennis, a half pipe, a climbing wall, a covered porch, and a terrace with a table for 18 people. The second building comprises an old shed with walls over 100 years old that has been renovated and converted into three natty, old Canarian-style apartments. 
Each of these apartments has one bedroom for two people and a private bathroom. In front of the apartments is the main garden with a chill-out area for practicing yoga and relaxation techniques, as well as an area with a tightrope. 
Facing the garden, you can find a large area with barbecue, a wood oven, and a covered area with a table for 18 people. On a second level, just across the garden, you find the private pool with sun beds, showers, and a haima with a massage table, where the physiotherapist is responsible for relaxing the muscles of the athletes.
Finally, at the level of the pool, you will find the games room, decorated as a cellar or pub with plenty of antiquities. Inside it, you can find several sofas, tables, and chairs surrounding a table football and a large billiards. This room also has a private bathroom.
The third building is a separate apartment with two bedrooms, two baths, living room, and kitchen. It is suitable for accommodating up to four adults with complete privacy. The resort offers three booking options that try to fit all tastes and needs.
The resort can be booked per bed in a shared room. All beds have a private locker to store personal effects. It can also be booked per private double room with private bathroom or shared bathroom. Another option is a room for six persons, which has a dressing room and a bathroom.
The resort can also be completely booked for a group of up to 22 persons, where common areas would be totally private to the group who rented the whole resort. This option is perfect for sports events, private parties, business living experiences, or any other event not exceeding 22 people staying.
---
CATERING
---
Breakfast and Lunch are included.
Our kitchen is equipped with every necesary thing you need! So enjoy your morning coffee or cook a nice meal whenever you want.


SURF COURSE AND ACTIVITIES
---
SURF COURSE DETAILS
---
Skill level: Beginner, Intermediate and Advanced

During this surf camp, you will enjoy five surf lessons and one paddle surf lesson. You will also have the chance to visit some uncrowded surf spots around Gran Canaria and practice with expert instructors. Your paddle surf lessons will be taken at sunset, which will give you the opportunity to enjoy stunning views of the island. This camp is open for surfers on all levels, so everyone is welcome to join!
During this surf camp, you will get to enjoy several uncrowded surf spots around Gran Canaria and relax on the pristine tropical beaches. You will always be taken to the beaches with better weather conditions and suitable to your current level.
---
OTHER ACTIVITIES
---
Every night Parties
Eco Motorbike Tours
Yoga/Pilates
SUP
Skateboarding
PACKAGES & PRICES
---
PACKAGE A  - from 390 € per Week / Person
---
This package includes:
7 Nights accommodation at Surf Camp (Shared room)
4 Surf lessons with monitor and equipment (12 hours)
Departures to other beaches, if necessary.
2 Paddle Surf lessons
1 night out through the entertainment area and pubs
Accident insurance
---
PACKAGE B  - from 560 € per Week / Person
---
This package includes:
2 nights accommodation at Surf Camp (Shared room)
2 Surf lessons with monitor and equipment (6 hours)
Departures to other beaches, if necessary.
1 Paddle Surf lessons
1 night out through the entertainment area and pubs
Accident insurance
---
PACKAGE C  - from 546 € per Week / Person
---
 This package includes:
5 Nights accommodation at Surf Camp (Shared room)
Breakfast included
4 Surf lessons with monitor and equipment (12 hours)
Departures to other beaches, if necessary. *
2 Paddle Surf lessons
1 night out through the entertainment area and pubs
Accident insurance