ABOUT THE SURF CAMP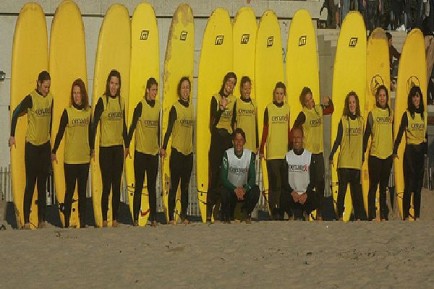 ---
CAMP CHARACTER
---
We have successfully given 1000?s of people surfing lessons – people of all genders, ages, all backgrounds and skill levels. And believe that they all had a lot of fun in the end.
---
CAMP OPERATOR
---
Rodrigo Lacerda (GODZILLA)
Founder and manager of the Oporto SurfHouse in 2007. He's been surfing in Porto since 1984. Godzilla is an experienced surfing instructor with a 1st level degree from the Portuguese Surfing Federation. He graduated in Tourism. In 2003 had the idea of teach the art of surfing when created the Godzilla Surf's Cool. "I think if i can provide the feeling of surfing and riding waves to people, i'm the happiest person in the world". 



ACCOMMODATION AND CATERING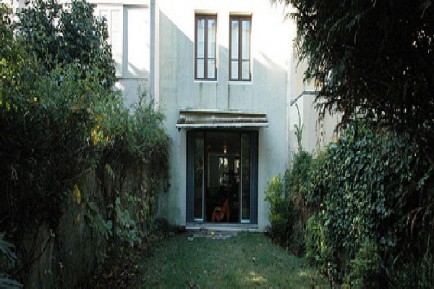 ---
ACCOMMODATION TYPES
---
Surf House
The aim of the Godzilla SurfHouse Reception is to make your experience here as unique, confortable and enjoyable as possible.
Reception is open from early morning until late in the evening and is here to provide a number of important services as well as assistance with any information, queries or problems guests may have during their stay. The phone line is open 24 hours, so we are always contactable even overnight between opening hours.

The reception services include:
Check-in and check-out (upon arrival and departure);
Booking surf classes;
Surfboard and wetsuit rentals:
we have a large and varied selection of top quality surfboards (from beginner softboards, longboards and fish, through to advanced level shortboards) and wetsuits of all sizes available;
Bookings of airport transfers/ taxis/ car rentals/ day trips/ bicycle rentals
Skateboard rentals;
A well stocked
First Aid kit is always available (in case of any minor injuries)
Get a map of the wave spots;
Use the internet;
Check the daily weather forecast and the tide chart;
Use the Skype phone to call anywhere in the world;
Obtain discount at Surf Center Surf Shop;
Obtain dvd movies;
Obtain the Wi-Fi password;
All local information and activities;
Sign in for Surf Camp activities like BBQ's;
Laundry

Surf Hostel
Relaxation, partying, sightseeing, surfing and get together are included as well as a tranquil afternoon in the house garden. The Godzilla Surf house is a project in the city of Matosinhos in Porto and has a unique atmosphere and with your stay it will have an extra touch. The accommodation space is friendly, warm and peaceful. We hope that guests enjoy the space and stay longer than expected. Breakfast is from 08:30 until 09:30 and will do you for the morning surf lesson.
The Godzilla SurfHouse provides you with several packages that you can chose, if you want a different package from the ones advertise or if you have a big group (min. 4 pax – max 8 pax).
All the Godzilla SurfHouse packages include – bed & breakfast,surflessons 1:30 min each (2 per day), Surfboard wetsuit,complementary transportation from and to airport, beach and accommodation and a great time. If one wants to be more independent can buy a metro card for the whole time of stay or only for one day. The metro is next door from the accommodation (Matosinhos Sul) and is a 10 minute walking to the beach, if you want to go to the Porto city center you can go to the (Trindade Station) .

We have
1 mixed dorms for 6/8 with bathroom which also work well for families;
1 mixed dorms for 4 with bathroom which also work as a private room for 2.
The lounge is really comfortable with Free Wi-Fi, cable TV with good movie and sports channels for football obsessive's, books, games, stereo and iPod docking station.
Our kitchen has everything you'll need to store prepare and cook with a dinner table for 8/10. On to the garden after a great day of surf you can lie on the outdoor area or sway in a hammock in the shade.
Take a book, put your headphones in and get some sun!
We have a outdoor BBQ.
SURF COURSE AND ACTIVITIES
---
SURF COURSE DETAILS
---
The surf school is based at Matosinhos beach a 10 min drive from the surf house. Lessons are planned daily by the surf instructors, taking into consideration the participants surf level and the meteorological conditions. The instructors speak Portuguese, English and Spanish.
We have Surf lessons everyday all year round, This includes 2 surflessons per day ( two lessons of 1:30 min each per day), all equipment needed.You Can practice by your own after the surf lesson( 30 more Min.) that means you can use the surfboard and the wetsuit for free.
We guarantee that after one week of surf school the complete beginner will be able to surf and the experienced surfer will have improved greatly.


With Godzilla SurfHouse Surf Lessons You Get:
Commitment
We are dedicated to providing you with the highest quality surfing lessons and surfing related services available. Your experience with us will only be carried out by highly trained and experienced surf professionals in the safest and most effective ways possible. This is our unwavering commitment to you.
Experience
In our surf instructor team there are some Professionals surfers and some free surfers all  of them with a big surfing and teaching  experience. There is no substitute for experience.
Integrity
Our world-class female and male surf instructor team represents some of the best teaching and surfing talent to be found anywhere. With Godzilla SurfHouse Surf Lessons you can always count on learning from a true professional.
Reputation
Oporto SurfHouse Surf Lessons is recognized locally, nationally, and internationally as a premier Surfcamp in Portugal dedicated to providing high quality surfing lessons and surfing related services to both residents and vacationers.
---
OTHER ACTIVITIES
---
Yoga & Surf
Massage & Surf
Bike rental
Skateboard rental
Surfaris
S.U.P Lesson
MORE INFO, HOW TO GET THERE & FAQ
---
SURF CONDITIONS
---
Seasonal conditions
One can have walks in the beautiful coastal boulevard, learn cultural habits and enjoy a great and welcoming nightlife. It is all in 20 min range buy Metro. From April to September Porto is one of the best destinations in Europe if you are a beginner Surfing.
As the flights get cheaper the surfing gets better,so, if you are an intermediate or advanced surfer join us all year round and let's make a great surfari on the north Portugal beaches.
---
SURROUNDINGS / REGION
---
Sightseeing
Porto is an enchanting city, established on the hills at the mouth of the Douro river. Designated an UNESCO World Heritage site for its historic buildings and outstanding monuments, highlights of Portugals second largest city include the formidable Porto cathedral, the Torre dos Clérigos and the conspicuous Port wine lodges that dominate the hillside of Vila Nova de Gaia. Although largely industrialised, Porto offers a compelling synthesis of ancient and contemporary attractions.
Some places to see
Caves do Vinho do Porto (Port wine cellars) (Vila Nova de Gaia):
Opposite the centre of Porto, on the southern bank of the Douro river, numerous Port wine lodges are a prominent tourist attraction. This sweet, fortified wine is produced from grapes grown in the Douro region and transferred to the cellars of Vila Nova de Gaia where it is blended and aged. Visitors can spend days touring the cavernous cellars along the waterfront (there are over 50 to choose from), while sampling dozens of world-class port varieties.
Sé Catedral (Porto):
Portos imposing cathedral was completed in the 13th century, although many aspects of the design have changed over the centuries. Featuring ornate carvings, paintings, sculptures and sacred religious treasures, as well as a marble chapel, a Romanesque rose window and intricate baroque azulejos throughout the cloister and terrace, the cathedrals mesmerising grandeur is truly breathtaking.
Torre dos Clérigos (Tower of the Clergy) (Porto):
This baroque bell tower was completed in 1763 and looms high above the city. The tallest in Portugal, visitors can climb the 225 steps to enjoy the spectacular panorama. The adjoining oval-shaped Igreja dos Clérigos is an outstanding example of the synthesis of baroque and rococo architectural styles, featuring an intricate façade, elaborate engravings and a remarkable pipe organ dating back to 1774.

Porto at night

Porto is a very different city during the day than at night, because the nightlife in Porto is the most recommended and very interesting especially to enjoy spring and summer, when we can enjoy a better time. The center of the city seal of many tourists and citizens of Porto who want to enjoy drink in bars and other night spots that are typical in this city and part of the nightlife of Porto.
Apart from the premises to take any drink, it is normal to know BAIXA( porto downtown) to enjoy a night out in Porto and also highly recommended to at least know. The clubs are also popular places for all who are in the street at night in Porto and is both a city that offers many options that everyone can enjoy what you like. If you want to enjoy the fado or if you feel like dancing, Porto will find options to enjoy.
The number of places that open at night is very important. The summer months are best for enjoying the nightlife in Porto and must travel with a lot of energy to enjoy during the day and to enjoy much of the night, so take a long trip for a place like Porto a city that is great and gives you many options.
---
JOURNEY
---
Ways to get to the camp

Transportation is included from and to airport
PACKAGES & PRICES
We offer you several packages of surf vacations,4, to 7 or to 14 days or even just for the weekend that includes lodging and surf lessons.
If you are already a surfer we have a package called Surfari, this package offers you loddging and the best surfing waves in the north of Portugal with a guide.
Transportation is included from and to airport, beach and accommodation.
---
PACKAGE A - from 350€ per Week / Person
---
 
Low Season
(Octobre - February)
 
High Season
(March - Octobre)

 
Price per Person    
 max. 8 People  
max. 2 People     
max. 8 People     
 max. 2 People  
 
 
 
 
 
1 day
60€
80€
70€
90€
2 days
100€
140€
120€
160€
4 days
200€
280€
220€
320€
7 days
350€
490€
380€
510€
14 days
680€
980€
740€
1000€