ABOUT THE SURF CAMP
---
LOCATION AND SURF CONDITIONS
---
We are located at Póvoa de Além, 60 km away from Lisbon, nearby Santa Cruz beach.
The beach and the sea are just a few minutes away by car, bicycle or foot.
Located north of Ericeira and south of Peniche, two famous surfing spots.
---
CAMP CHARACTER
---
With a welcoming and family atmosphere, perfect for refreshing and enjoyable days.
Ideal to share good moments with family or friends.
Babies, Children, Families and Groups are welcome
---
CAMP OPERATOR
---
RUI SANTOS
---
Surf Instructor Level 1, graduated from Universidade Lusófona.
Rui has a huge passion for surfing. He has been doing it since he was 15 years old, so he knows the sea as well as the sea knows him.
To Rui, Home is where the Sea Is!





ACCOMMODATION AND CATERING
---
ACCOMMODATION TYPES
---
Surfcamp 360 is comprised of three rooms with two beds each and one room with three bunk beds, and 2 bungalows for 2 persons, with a total of 16 adult beds. Upon prior request, we can add extra beds for adult or child.
All the guests have access to common areas such as: dining room, bathrooms and one kitchen completely equipped, where you can prepare all your meals. We'll be glad to cook whatever you like - just let us know in advance!
Outside, there is a garden with sea view, fruit trees, a bar and a patio with barbecue facilities at your disposal.
Every accommodation includes breakfast (8 am – 10.30 am) and free access to Internet via Wi-Fi!
---
CATERING
---
We have Breakfast always include, and possibility Lunch and Dinner
SURF COURSE AND ACTIVITIES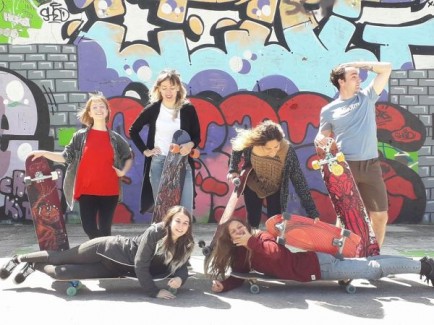 ---
SURF COURSE DETAILS
---
Play with the waves and have a surf or bodyboard experience.
There is an instructor and all the material you need at your disposal.
Take a look at our promotional packs.
---
SURF MATERIALS

All Material Included


---
OTHER ACTIVITIES
Trips
Thematic Dinners
Guide Tours
Class Of Yoga
Class of Longboard Skate
Bicycles
Walking
PACKAGES & PRICES
---
PACKAGE A  - from 265 € per Week / Person
---
This package includes:

8 days/7 nights in Shared Room with Breakfast
5 Surfings Lessons
Insurance
Material (Board and Wetsuit)
Transport from the camp to the beach 


---
PACKAGE B  - from 300 € per Week / Person
---
This package includes:

8 days/7 nights in Twin Room with Breakfast
5 Surfings Lessons
Insurance
Material (Board and Wetsuit)
Transport from the camp to the beach


---
PACKAGE C  - from 330 € per Week / Person
---
 This package includes:

8 days/7 nights in Bungalow with Breakfast
5 Surfings Lessons
Insurance
Material (Board and Wetsuit)
Transport from the camp to the beach