ABOUT THE SURF CAMP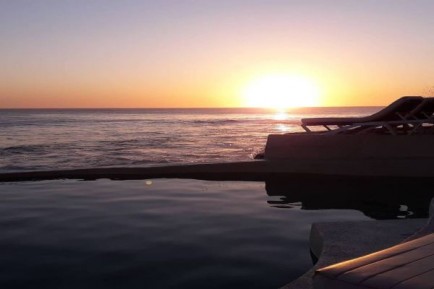 Sorry, no further information in English available. Please use the flags (at the right top of the website) to change to another language.
ACCOMMODATION AND CATERING
SURF COURSE AND ACTIVITIES
---
SURF COURSE DETAILS
---
Our lessons are available for beginner and advanced levels. For beginners, we have an introductory course and a full course.

The introductory course for beginners has one hour of coaching and one hour of practice in the morning with very little expense for the equipment. The total duration of the course is 3 days. For the complete beginners' course, the duration is 6 days with one hour of coaching and 2 hours of practice per day.
---
OTHER ACTIVITIES
<
---
Surf
Enjoy the pleasure of surfing under different winds and with great varieties of surfboards. With a wide uninterrupted coastline

Surftrip
Our side of the beach is not only great for all types of water sports, but we also offer other sports

Paddel Board
Discover the PADEL BOARD as you've never seen it before with our professional teams. ready to make you spend unforgettable moments

Boat trip
The sand paradise of Dominic Republic is terrific for all to experience a perfect beach holiday and bask in the glory of the sun by the sea.

PACKAGES & PRICES
---
PACKAGE A  - from 655 € per Week / Person
With nearly a decade of experience, we can boast of being the ultimate champion of the game. All of our instructors are experienced and have rich tutoring expertise. Thanks to our high-end equipment that we update every year, we have a successful customer experience that leaves us completely happy and satisfied.

This package includes:
Accommodation
Surf Coaching