ABOUT THE SURF CAMP
---
LOCATION AND SURF CONDITIONS
---
The coast of Bali has plenty of world class surf. There are breaks suitable for just about everyone from beginners to pros. Most of the surf breaks are easily accessible by road or boat and you can surf with only a few other people out, sometimes all by yourself. The location of SurfLodge Limasan provides a choice of both west coast and east coast surf, meaning that winds are offshore all year round, creating those azure blue waves that we normally only dream about.
---
CAMP CHARACTER

---
High end surf lodge with a family feel and a great vibe
---
CAMP OPERATOR
---
There are two experienced surfers that manage the lodge and live on sight with great local knowledge about waves as well as what Bali has to offer when the surf is flat.
ACCOMMODATION AND CATERING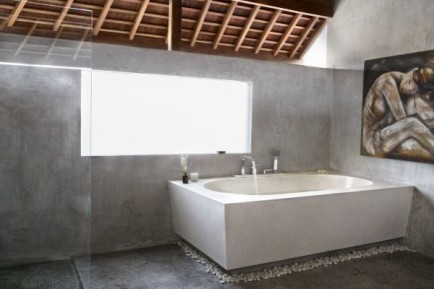 ---
ACCOMMODATION TYPES
---
At SurfLodge Limasan we offer both 3 bed shared rooms as well as private double rooms and a  private bungalow in our beautiful garden
---
CATERING
---
We've put a lot of love and effort to our outstanding menu. We believe that a good food experience is the key to an unforgettable holiday.
Our menu is a mix of Indonesian and western cuisine where we use seasonal ingredients to ensure sustainability and quality.
If you are a food lover, you've found the right place!
SURF COURSE AND ACTIVITIES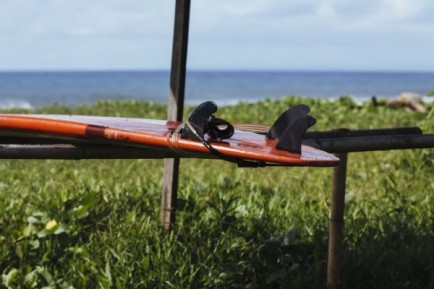 ---
SURF COURSE DETAILS

---
Surf courses with five surf lessons per week with Ripcurl School of Surf. Two hour lessons with transport, equipment, drinking water, sunscreen, and snacks.
---
SURF MATERIALS
---
We provide all our guests with surfboards and equipment free of charge during their stay at the lodge 
---
OTHER ACTIVITIES

---
Flat day guarantee" where we go on a day trips or do something else fun if the weather does not allow us to surf
MORE INFO, HOW TO GET THERE & FAQ
---
 SURF CONDITIONS
---
Breaks directly at the main spot and at nearby spots
We have both beach breaks and reef breaks within a 10 min Scooter ride from the Surf lodge, Bali has waves all around the island for all levels of surfers.
Seasonal conditions
Limasan is located with easy access to both the west coast and the east coast of the Island depending on the wind direction to always find the best spots to go surfing all year around.
Crowd factor and local people
There are many surfers coming to Bali, We always on the lookout to find the less crowded spots for our guests depending on the condition of the waves.
---
 SURROUNDINGS / REGION
---
Characterisation of surroundings/region
We are located a short distance from the heart of Seminyak and Canggu that is a popular spot for both surfing, bars, restaurants and vibrant nightlife. 
Activities and facilities
we can offer guided tours to Ubud, temples, river rafting, mountain trekking and waterfalls. We also provide info and support to make your Bali experience unforgettable. 
---
 JOURNEY
---
Ways to get to the camp
We have Airport pick up and drop off included in all our packages, we also provide Scooters free of charge during your stay at the lodge for days you feel like exploring the island on your own time.
PACKAGES & PRICES
---
Beginner Package - shared room  - 649 € per Week / Person
---
This package includes:

If you have never surfed before or are still a beginner this surf course will set you up with some essential knowledge. You'll learn the art of riding ocean waves with the fundamentals to take your surfing to the next level. The surf course focuses on basic surfing technique, paddling, popping-up, wave riding stance, turning your board on the wave, ocean knowledge and safety. After taking this surf course you'll be surfing beach break waves, feeling comfortable in the ocean and know the correct surfing etiquette.

- Surf course with five surf lessons with Ripcurl School of Surf. Two hour lessons with transport, equipment, drinking water, sunscreen, and snacks.
- Accommodation in a 3 bed shared room at the lodge
- Breakfast
- Dinners  (with restaurant visits, barbecues, taco nights, etc)
- Pick up & drop off at the airport or your hotel
- Fruit, water & snacks in the transfer car
- Welcome drink
- 1 massage per week
- Scooter with a "surfboard rack"
- Mobile phone for local calls
- All surf equipment
- Surf guiding
- Free board hire
- Flat day guarantee" where we go on a trip or do something else fun if the weather does not allow us to surf
- Wifi (fast as lightning)
---
Beginner Package   - Private double room 699 € per Week / Person
---
This package includes: 

If you have never surfed before or are still a beginner this surf course will set you up with some essential knowledge. You'll learn the art of riding ocean waves with the fundamentals to take your surfing to the next level. The surf course focuses on basic surfing technique, paddling, popping-up, wave riding stance, turning your board on the wave, ocean knowledge and safety. After taking this surf course you'll be surfing beach break waves, feeling comfortable in the ocean and know the correct surfing etiquette.

- Accommodation in private double  room at the lodge
- Breakfast
- Dinners  (with restaurant visits, barbecues, taco nights, etc)
- Pick up & drop off at the airport or your hotel
- Fruit, water & snacks in the transfer car
- Welcome drink
- 1 massage per week
- Scooter with a "surfboard rack"
- Mobile phone for local calls
- All surf equipment
- Surf guiding
- Free board hire
- Flat day guarantee" where we go on a trip or do something else fun if the weather does not allow us to surf
- Wifi (fast as lightning)
---
Surfers Package - shared Room  - 499 € per Week / Person
---
 This package includes:

Our Surfer Package best suited for you that already know how to surf. You can catch "green waves" , make a few turns, and know the basic rules of surfing. We will guide you to different spots around Bali that suits your level of surfing and where you will have to most fun in the water. As usual, the package includes great food both at the lodge and at our favorite restaurants, luxurious accommodation, good fun and everything in between.

- Accommodation in a 3 bed shared room at the lodge
- Breakfast
- Dinners  (with restaurant visits, barbecues, taco nights, etc)
- Pick up & drop off at the airport or your hotel
- Fruit, water & snacks in the transfer car
- Welcome drink
- 1 massage per week
- Scooter with a "surfboard rack"
- Mobile phone for local calls
- All surf equipment
- Surf guiding
- Free board hire
- Flat day guarantee" where we go on a trip or do something else fun if the weather does not allow us to surf
- Wifi (fast as lightning)
---
Surfers Package - Private double Room  - 549 € per Week / Person
---
 This package includes:

Our Surfer Package best suited for you that already know how to surf. You can catch "green waves" , make a few turns, and know the basic rules of surfing. We will guide you to different spots around Bali that suits your level of surfing and where you will have to most fun in the water. As usual, the package includes great food both at the lodge and at our favorite restaurants, luxurious accommodation, good fun and everything in between.

- Accommodation in a private double room at the lodge
- Breakfast
- Dinners  (with restaurant visits, barbecues, taco nights, etc)
- Pick up & drop off at the airport or your hotel
- Fruit, water & snacks in the transfer car
- Welcome drink
- 1 massage per week
- Scooter with a "surfboard rack"
- Mobile phone for local calls
- All surf equipment
- Surf guiding
- Free board hire
- Flat day guarantee" where we go on a trip or do something else fun if the weather does not allow us to surf
- Wifi (fast as lightning)