ABOUT THE SURF CAMP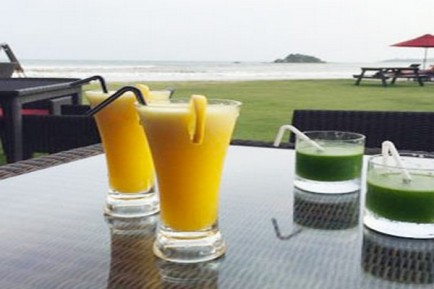 ---
LOCATION AND SURF CONDITIONS
---
Located on the southern coast of Sri Lanka, W15 is just under 2 hours drive or 142.9 km from Colombo via the Southern Highway. The beautiful hotel is directly located on the Galle Road which connects Colombo to the southern coast. It is within 35 km from Galle, 18.5 km from Matara and 8.7 km from Mirissa. The boutique hotel offers 45 metres of direct beach frontage and is within close reach of all the water sport activities on offer at Weligama. W15 is a blissful getaway for the leisure traveller, nestled in the heart of Weligama Bay.
---
CAMP OPERATOR
---
W15 in Weligama has opened its doors since June 2015 as one of Sri Lanka's iconic brand-new surfing destinations on the southern coast. The uniquely gracious and hospitable spirit of Sri Lanka and its stunning world-class beachfront location are what makes the venue so unique. W15's inimitable dining experience, discreet attentive service, cutting edge design and architecture as well as the evening entertainment make it the place to be in Weligama Bay.
ACCOMMODATION AND CATERING
---
ACCOMMODATION TYPES
---
Our spacious guest rooms and executive suite showcase the tropical beauty of the area and offer a delightful alternative to standard Weligama Bay accommodations. Sink in striking Indian Ocean views through floor-to-ceiling windows in our premium rooms. Enjoy modern amenities such as Geneva bluetooth audio docks, premium cable television and high-speed internet access as well as hand-picked art and linen.

Also most importantly, after a day of fun, sun, and exploration, settle in for a soothing nights sleep on our plush pillow-top presidential mattress bedding and luxury linens. Our contemporary design combined with relaxed elegance, individuality and modern comfort are sure to create a lasting impression of our hospitality. W15 is a beachfront sanctuary for you to leave the cares of the world behind.


---
CATERING
---
W15 is one of the most desired dining locations at Weligama Bay. The hotel serves mouth watering international cuisine with a Sri Lankan twist. It has a strong focus on local produce with a high emphasis on simple, delicious seafood. Every day a wide selection of fresh seafood and fish comes straight from the shores to the hotel's kitchen. At W15, we have highly trained staff working under the guidance of one of Sri Lanka's top executive chefs. The tastes offered here are as diverse as the culinary background of our guests who come from across the world. It's an experience you will never forget.
SURF COURSE AND ACTIVITIES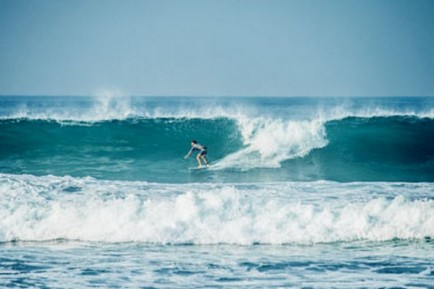 ---
SURF COURSE DETAILS
---
Weligama is one of the most reliable surf destinations in the Indian Ocean with several famous surf points at walking distance. There is a beach break, the Weligama Beach Brake, which is best for beginners. The reef breaks are at Kabalana, Midigama, Ram's Point, Plantation Point and Two Secrets Point. Surf lessons, surf board hire and a surf camp provide all beginners and/or professionals with what they are looking for.
---
OTHER ACTIVITIES
---
WHALE AND DOLPHIN WATCHING (9,300 LKR per person)
Whale and dolphin watching is one of the most exciting water activities you can engage in during your holiday in Sri Lanka. The ever smiling mischievous dolphins will put on a show, while some of the oldest and the largest sea creatures, the humpback and blue whales, will nonchalantly glide past you.

GEM JEWELRY FACTORY (no entrance fee)
The gems of Sri Lanka have been famous since Biblical times. It was to Sri Lanka, that King Solomon sent emissaries to procure the jewel which won him the heart of Queen Sheba. The best gems to buy in Sri Lanka are sapphires and rubies. You can also find exquisite cat's eyes, spinels, aquamarines, blue topaz, garnets, tourmalines, amethysts, zircons, moonstones and alexandrites.

LAGOON CANOEING (6,500 LKR per person)
This excursion will allow you to explore the natural beauty of the landscapes and
the culture of the local people. Canoeing is the perfect way for you to appreciate
the prolific wildlife including beautiful birds and breath-taking views of the
surrounding mangrove forest as you paddle.

SCUBA DIVING (80$ per person)
Start your diving experience with us here in Sri Lanka, and discover a completely
different world with our "discover scuba dive" programme.
For those of you wanting to go deeper we have an "open water dive course" and
in case it's been a while since you last dived you can do our "refresher course".

RUBBER FACTORY (no entrance fee)
Since ancient times, Sri Lanka has been widely known for its natural resources, and this includes its rubber trees. Watch the process from collecting the fresh sap right up to the end product which is the export-quality pure rubber.

SNAKE FARM (no entrance fee)
Be scared or charmed by these creatures which are displayed in their natural habitat. Experienced guides will explain all there is to know about Sri Lankan snakes.

And many more.



MORE INFO, HOW TO GET THERE & FAQ
---
 SURF CONDITIONS
---
Breaks directly at the main spot and at nearby spots
There is a beach break, the Weligama Beach Brake, which is best for beginners. The reef breaks are at Kabalana, Midigama, Ram's Point, Plantation Point and Two Secrets Point. Surf lessons, surf board hire and a surf camp provide all beginners and/or professionals with what they are looking for.
---
 SURROUNDINGS / REGION
---
Characterization of surroundings/region
Located on Sri Lanka's picturesque south coast, Weligama still offers the charm of an idyllic fishing village. Enjoy walks along uncrowded beaches, still untouched by mass tourism and be fascinated by the famous stilt fishermen. But Weligama is more than beach life. Much more. Surrounded by rubber and coconut plantations, ancient temples and spice gardens, natural sanctuaries and exotic wildlife, Weligama offers something for everyone.

Activities and facilities
Another highlight is the traditional Devil Dance, a southern Sri Lankan special. Known for its healing powers, Devil Dancers are invited to help speed up the recovery process of illnesses. A great thing to watch and/or even participate in. The ideal location of Weligama makes it a great starting point for excursions along the south and west coast as well as for exploration of the national parks.
PACKAGES & PRICES
---
PACKAGE Accommodation ONLY  - from 83.64 USD per night/ room
---
This package includes:
Standard room (max 2 people):
The room is equipped with King Size Bed, Flat Screen TV with Cable, AC, Ceiling Fan, IDD Telephone, Wi-Fi, Mini Bar, Tea/Coffee Making Facilities, Hair Dryer, and Safe.

Superior Rooms or Bed & Breakfast can be booked for additional charges.



---
PACKAGE Surfing Class - from 2,500 LKR per lesson/ Person
---
This package includes:
Weligama is one of the most reliable surf destinations in the Indian Ocean with
several famous surf points in walking distance. There is one Beach Break, the
Weligama Beach Brake (best for beginners), Reef brakes are Kabalana, Midigama,
Ram's Point, Plantation Point and Two Secrets Point.

We offer a selection of surfboards, body boards, and stand up paddleboards.
Whether this is your first time surfing or you are a more advanced surfer, and would
like to perfection your technique, it is possible to book a surf lesson with our
qualified instructors.

All surf lessons will be for a duration of 1.5 hours Surf
lessons will include the following:
- Surfboard
- Leg Rope
- Internationally Qualified Instructor