ABOUT THE SURF CAMP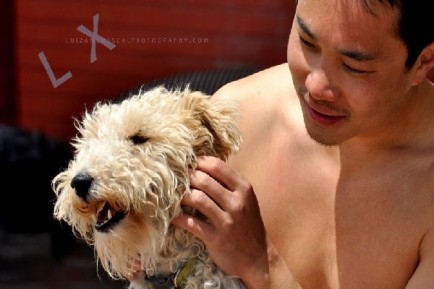 ---
LOCATION AND SURF CONDITIONS
---
SURF CULTURE IN PORTUGAL It all started in the 1950s on longboards. Today Portugal is known as a classic top European surfing region. Open to swells from the northwest to southwest, Portugal is super consistent year-round offering therefore plenty of surf.
Very little, if any, Continental shelf exists to slow down incoming swells, so it is in a prime position to pick up anything the Atlantic Ocean can send its way.
During the summer months Portugal creates fun waves from the smallest ripples, to surf in the 4- to 6-foot range (1.2m – 1.8m); this is where many of the south-facing beach breaks tend to flourish.
From fall through Spring bigger waves grace the Portuguese shores while Winter storms send in consistent sweet winter swells 6- to 8-foot (1.8m – 2.5m)surf. 
Pedro Martins de Lima (photo above), a legendary waterman over 80 years old is considered the father of Surfing in Portugal. Apart from Surfing he has practiced, windsurfing, sailing, scuba diving including with Jacques Cousteau. In an interview with surfer.com for the occasion of his 80th birthday he mentioned that despite all his sporting passions, de Lima has no doubts : "I've been next to sharks, but a 5?metre wave is a thrilling experience", he said when asked about his favored sport. Pedro Martins de Lima started bodysurfing in 1946, with a couple of Churchill fins. In 1959, "I got up, for the first time, on a surfboard". Today he is still hitting the waters. 
---
CAMP CHARACTER
---
INSTRUCTORS - Our instructors are fully certified by The Portuguese Surfing Federation to ensure you have the best support and surf at your best. Our instructors are in the water with you assisting every step of the way.
LOCATIONS  – Since we are mobile surf school, we can select and customise the trip to get you the best surf. We only surf on the best beaches to suit your ability while taking into account the weather/surf conditions.
EQUIPMENT  – Together with our partners, we keep a wide range of boards and wetsuits and continuously invest on having the best equipment to ensure you can get the most of your surfing adventure with us.
SAFETY - Surf safety and ocean awareness are our highest priorities, and part of your instruction so you become well trained in these.
XL FUN - We know from our own experience that we learn best and fastest when we are having fun, so that is our goal – having a good time all-round while developing and evolving the skills needed to have the time of your life in the water.
---
SURF CAMP OPERATORS
---
Pedro Couto
Surf school Technical Director, Surf house and camp Manager
From surfer to competitor to teacher and coach.
Living my life passion for over 33 years.
Certified Lifeguard, Surf teacher/monitor by the Portuguese Surfing Federation (FPS – Federação Portuguesa de Surf)
Psychology Degree – ISPA – Instituto Superior de Psicologia Aplicada (Psychology Higher Institute), Sports specialization
Official Surf Guide for the Take Off travel agency.
Started swimming at the age of 4, snorkelling and fishing at 12.
Member of the Dolphins (Golfinhos) swimming team. Pedro aka "Pirujo" participated and gained recognition in various swimming competitions.
Began surfing in 1979 at "Praia da Poça" in S.João do Estoril and became part of the future generation of leading surfers.
1985 – at first competition experience "Aleeda Cocco Mar Guincho" won 3rd place.
1986/1989 – Brazil (Florianópolis) – Participated  in the "Catarinense amateur and professional circuit", with several good "Expression" results, and achieved 2nd place in the "Surf Open" category.
1989 – Member of the National Team in the "Aveiro European Circuit" leading to a 13th place in the "Open" category.
1989 – "Rip Curl Pro-Am", European Professional circuit – 21st place, as well as highlights for being the 1st Portuguese 'til then achieving the best tubes, under absolutely crazy conditions.
Participated in the World's surfing circuit in the 90's having had recognition many times.
Top16 in the 90's.
2005/2006 – Official Monitor for National Surf.
Championship and the Portuguese Pro-Junior Circuit.
Member of the National Surf Team – "Masters" category
2003 and 2005 Pedro "Pirujo"  won the Surf Masters European Champion title.
2005 – 24th in the National Ranking.
2007 – European Vice-Champion and Team Champion 2007.
ACCOMMODATION AND CATERING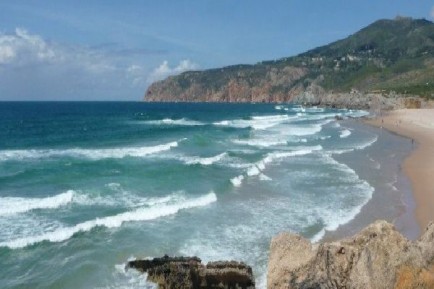 ---
ACCOMMODATION
---
Our Surf House and Camp
Lisbon Surf camp is dedicated to accommodating beginner, intermediate and advanced surfers.
Non surfers are also welcome to mingle and get an experience of our surf community and culture.
Nestled in a quaint small village called Murches, LX Surf house and camp, is located 30 minutes east from Lisbon's International Airport and five minutes away from the town of Cascais.
Set in natural pine-tree woodlands, it enjoys great views over Cascais, Sintra and Malveira hills, and is a wildly beautiful spot for bargain holidays with on the beach package trip providers.
The main house's outdoor terrace and barbecue areas are ideal for entertainment and sundowners or to simply chill.
The Camp provides T.V., D.V.D and wireless Internet in the main living room while a corner fireplace warms chilly nights.
In the summer months breakfast and dinner are served al fresco weather permitting.
We cater for vegetarians. When you book please advise us by selecting this on the booking form.
Lisbon surf camp offers accommodation for upto 12 persons, however alternative lodgings are available for larger groups.
We have a villa that can accommodate up to 32 people.
Plus an independent apartment that accommodates for upto 6 people in Aldeia de Juso near the surf house.
On hot starry nights for those wanting to sleep under the stars we have 4 man tents.
We provide top surf, bodyboard and SUP lessons.
SURF COURSE AND ACTIVITIES
---
SURF COURSE DETAILS
---
GROUPS…BREAKS…LESSONS…GUIDE…B-DAY PARTY…COACHING…SURFARIS
We are passionate about anything and everything to do with surfing and are dedicated to making your surf experience an XL FUN one.
We pride ourselves in giving high quality lessons with skilled and experienced instructors whose focus is always on the safety of our pupils while developing your skills.
Lessons can be done 1 or 2 daily, depending on surf conditions however the idea is for you to enjoy all surf conditions because each offers its unique beauty, challenges and experience.

AN XL SURFING ADVENTURE.
Our Surf-camp-on-wheels dedicated to stoked surfers wanting to travel, explore the best hot spots and develop their skills further.
Recommended for intermediate and advanced surfers.
You let us know how many days you've got, which Portuguese coast you want to explore and we will select the hotspots and put together a surfing trip you won't forget.
Minimum 4 persons.
---
OTHER ACTIVITIES
---
After a day of surfing if you have any energy left Cascais town has lots to offer. You can enjoy anything from quiet bars and cafés to international lively bars on and off the beach, explore great local restaurants offering a vast choice of food. For more hard-core partying Lisbon is a 30 min train ride where you will be lost for choice.
Other activities on offer – massage therapy, yoga, BTT, hiking, mountain climbing.
MORE INFO, HOW TO GET THERE & FAQ
---
SURF CONDITIONS
---
LISBON ESTORIL COAST – the best untapped European surfing destination
While the Mediterranean receives all of the glory and praise, it is actually Western Europe's Atlantic Coast that draws surfers from around the world to feast on its wave-rich shores.
To the seasoned surfer, it represents a variety of great waves, consistent swells, and incredible surf culture.
Rugged Atlantic coastlines offer a variety of waves to suit all ability levels, from total beginners on holiday to experienced surfers looking for perfect waves.
The Lisbon/Estoril coast offers some of the best surf spots on the globe, combined with magical natural landscapes bathed by the Atlantic Ocean.
Lisbon can truly say it boasts an endless summer in Europe – 300+ days of it, topped by a typical Mediterranean clime.
Hot sunny average Summer temperatures range between 22ºC – 30ºC.
Winters are mild, Autumns become Spring with perfect offshores and glassy waves.
The coastline of Costa do Estoril starts at Carcavelos beach, 15 kms from the Capital City of Lisbon, and goes all the way to Guincho – a 30 minute scenic drive on the "Marginal" along the coast, through to the picturesque historic fishing town of Cascais, a hub of variety and diversion.
Depending on the seasons, surf forecast, and level or objectives of our guest surfers, our Surf school team circulates to the following beaches – Carcavelos, S. Pedro do Estoril, Guincho, Praia Grande, Ericeira, Arrifana, Peniche, Caparica, Baleal.
---
REGION / SURROUNDINGS
---
Portugal
Enjoying a 1,793 km coastline, it's an untapped destination that offers world-class surf, bodyboarding and SUP spots.
Due to its unique geographic location, surf is guaranteed every day, no matter what the wind or swell direction.
Secret spots abound, as well as a strong surfing infrastructure exists for those looking to learn the craft.
The biggest and most consistent Atlantic-style swells roll in between November and February, while the endless Summer through to end October tosses up smaller waves, ideal for beginners.

Carcavelos Beach – is located next to the Fort of "São Julião da Barra", and is the homebase of the Surf School "Planob" (planb) which is 15 minutes away from the surf camp by car. Its exended beach is ideal for all surf lovers, from first time surfers to advanced professionals. It's also venue for national and internacional competitions like WQS. It has a beach break that works with all swells. North winds directions are offshore.
Guincho – 5 minutes away from the surf camp located at the hillside of "Serra de Sintra" overlooking the Atlantic Ocean. A long stretch of beach, golden sand dunes are rooted by hardy wind swept shrubbery. Guincho is famous for its surf due to its swell directions, wind directios and tide, it's also a great spot for wind surfing and kite surfing and paddle. South and East winds direction are offshore.
Ericeira – Ribeira de Ilhas – Proclaimed First World Surfing reserve in Europe.  It's the home beach of pro surfer Tiago Pires, the first Portuguese surfer on the Association of Surfing Professionals' World Tour. The beach was recently named the best place in Europe for surfing and the second best place in the world by the American Save the Waves Coalition. 30 minutes for the camp. East and Northeasth winds are offshore.
Bafureira – Reef break both left and right. More suitable for advanced surfers. Better from low to high tide. North winds direction are offshore. (home of the 6 star Wqs Billabong girls Annual women contest in Sep/Oct )

S.Pedro de Estoril – Right Point break. Good for intermediate and advanced level. Better from low to high tide. Same offshore winds as Carcavelos and Bafureira.
Parede – Reef right hand break. Suitable for intermediate and advanced level and also a very good spot for SUP. Off shore Winds idem as Carcavelos and etc Estoril Coast.
Costa da Caparica - Beach sand break suitable for all levels with many available spots. Better with glassy or East winds.
Peniche - Home Region of Supertubes, some people call it the European Pipeline. Offshore winds come from the North.
---
JOURNEY
---
Transport to the surf house from airport – for those with no transport, we can organize this.
In addition, once at the camp,  to get to Cascais town the # 402 bus takes you into the town and # 414 brings you from Cascais back to the surfhouse.
The bus stop is on the main tar road just off the driveway to the surf house property.
PACKAGES & PRICES
---
SURF GROUPS from 450€ per week/person
---
| | | | | | | | | | |
| --- | --- | --- | --- | --- | --- | --- | --- | --- | --- |
|   |   |   | NOV - MAR      |   |   | APR/MAY/JUN/SEP/OCT     |   |   | JUL/AUG |
| Week |   |   | €450 |   |   | €480 |   |   | €540 |
| Extra week      |   |   | €430 |   |   | €460 |   |   | €520 |
| day pax |   |   | €80 |   |   | €85 |   |   | €95 |

Includes: - 6 night stay (breakfast, beach lunch & dinner) - 5 day surf instruction (2h am and 2h pm) - Daily surf instruction (theory and practice) - Daily transport to the beach - Surfing equipment (surfboard and wetsuit) - 2 video sessions - Discounts on surf material; - Discounts on other activities (yoga, bike, hike, others)
---
FULL BOARD from 450€ per week/person
---
| | | | | | | | | | |
| --- | --- | --- | --- | --- | --- | --- | --- | --- | --- |
|   |   |   | NOV - MAR           |   |   | APR/MAY/JUN/SEP/OCT        |   |   | JUL/AUG |
| Week |   |   | €450 |   |   | €480 |   |   | €540 |
| Extra day |   |   | €75 |   |   | €80 |   |   | €90 |
| Day |   |   | €80 |   |   | €85 |   |   | €95 |

Includes: - 6 night stay (breakfast, beach lunch & dinner) - 5 day surf instruction (2h am and 2h pm) - Daily surf instruction (theory and practice) - Daily transport to the beach - Surfing equipment (surfboard and wetsuit) - 2 video sessions - Discounts on surf material; - Discounts on other activities (yoga, bike, hike, massage, others)
---
WEEKEND XCAPE
---
| | | | | | | | | | |
| --- | --- | --- | --- | --- | --- | --- | --- | --- | --- |
|   |   |   | NOV - MAR       |   |   | APR/MAY/JUN/SEP/OCT     |   |   | JUL/AUG |
| WEEKEND       |   |   |   |   |   |   |   |   |   |
| 3 nights |   |   | €180 |   |   | €195 |   |   | €225 |
| Extra day |   |   | €55 |   |   | €60 |   |   | €70 |
| pp/day |   |   | €60 |   |   | €65 |   |   | €75 |

Includes:
3 night stay (breakfast)
- 2 day surf instruction (2h am and 2h pm)
- Daily transport to the beach
- Surfing equipment (surfboard and wetsuit)
- Photo session
- Discounts on surf material;
- Discounts on other activities (yoga, bike, hike, massage and others

---

SURF & STAY AT CASCAIS from 330€ per week/person


---

| | | | | | | | | | |
| --- | --- | --- | --- | --- | --- | --- | --- | --- | --- |
|   |   |   | NOV - MAR  |   |   | APR/MAY/JUN/SEP/OCT   |   |   | JUL/AUG |
| Week |   |   | €330 |   |   | €360 |   |   | €420 |
| Extra day |   |   | €55 |   |   | €60 |   |   | €70 |
| Day |   |   | €60 |   |   | €65 |   |   | €75 |


Includes: - 6 night stay (breakfast) - 5 day surf instruction (2h am and 2h pm) - Daily surf instruction (theory and practice) - Daily transport to the beach - Surfing equipment (surfboard and wetsuit) - 2 video sessions - Discounts on surf material; - Discounts on other activities (yoga, bike, hike, others)


---

SURF & STAY AT PENICHE from 330€ per week/person

---




 
 
 Nov – Mar     
 
 
 April/May/Jun/Sep/Oct
 
Jul & Aug
Week
 
€330
 
 
€360
 
€420
 
Extra day
 
€55
 
 
€60
 
€70
 
Day
 
€60
 
 
€65
 
€75
 





---

STAY ONLY from 135€ per week/person

---




| | | | | | | | | | | | |
| --- | --- | --- | --- | --- | --- | --- | --- | --- | --- | --- | --- |
|   |   |   |  Nov – Mar     |   |   | April/May/Jun/Sep/Oct |   |   | Jul & Aug |   |   |
| Week* |   |   | €135 |   |   | €150 |   |   | €180 |   |   |
| Day** |   |   | €25 |   |   | €30 |   |   | €35 |   |   |





---

SURF CLASSES ONLY

---




 
 
 
 
 
 
1 pers.
 
 
€35
 
 
€50
 
 
2 pers.
 
 
€30
 
 
€45
 
 
3-4 pers. *Prices include surfboard and wetsuit     
 
 
€25
 
 
€40
 
 

 

---

1...2 LESSONS

---




 
 
 
 
 
 
1 pers.
 
 
€35
 
 
€50
2 pers.
 
 
€30
 
 
€45
3-4 pers. *Prices include surfboard and wetsuit     
 
 
€25
 
 
€40

 

---

FAMILY SURF


---

 
 
 
 
 
 
3-4 pers.
 
 
€25 pax
 
 
€40 pax
*Prices include surfboard and wetsuit
 
 

 

---

AIRPORT TRANSFERS

---




 
 
 
 
 
 
Lisboa from/to the Surfhouse:
 
 
€40-1/3 pax
 
 
€60-4/6 pax
Linha Estoril from/to the Surfhouse:
 
 
€15-1/3 pax
 
 
€25-4/6 pax
Cascais from/to the Surfhouse:
 
 
€7-1/3 pax
 
 
€12-4/6 pax
Peniche from/to Lx International airport:         
 
 
€80-1/3 pax
 
 
€120-4/6 pax




---

EQUIP RENTALS

---




 
 
 
 
 
 
Surfboard & wetsuit
 
 
€20
 
 
€30
Surfboard
 
 
€10
 
 
€20
Wetsuit
 
 
€10
 
 
€20
Bodyboard & wetsuit
 
 
€20
 
 
€30
SUP board & wetsuit        
 
 
€45
 
 
€75




---

DAY SURF TRIP


---




| | | | |
| --- | --- | --- | --- |
| Single p/ day 95       |   |   | €95 |
| 2 persons p/ day |   |   | €85 |
| 3 persons p/ day |   |   | €75 |




---

SURF GUIDE

---




| | | | |
| --- | --- | --- | --- |
| Single person p/ day |   |   | €95 |
| Min 3 persons: p/ day pax       |   |   | €75 |




---

SURF PARTY


---

Dependant on group number and party needs and details.
Price on consultation
Ideal for B-days, Family and Corporate celebrations




---

GIFT VOUCHER

---




3 available ref. Surfschool, Camp and Xtras
See all options listing and select
Price as per option




---

SURF & CLIMBING

---

Price dependent on number of persons, hours of climbing.
On consultation
Minimum 4 persons




---

SURF & YOGA

---




1 hour session
 
 
€30
Oki-do yoga
 
 
 
Mon, Wed, Thurs and Saturdays     
 
 




---

SURF & MASSAGE

---




| | | | |
| --- | --- | --- | --- |
| Shiatsu massage therapy session      |   |   | €35 |
| After sports and healing |   |   |   |
| 1hr session |   |   |   |





---

OWN YOUR GEAR

---




Price on consultation
DCODE beginner soft boards, POLEN customized boards
ONDA wetsuits




---

PERSONAL COACH

---




| | | | |
| --- | --- | --- | --- |
| Day rate |   |   |   |
| Single person |   |   | €95 |
| Price min 3: pax       |   |   | €75 |




---

SURFARI

---





Options
- Long weekend
- Week
- Fortnight

Destinations
- Lisbon Estoril Coast
- Alentejo Coast
- Algarve Coast

Package includes
- Transport
- Accommodation
- 1 or 2 surf sessions p/day


PRICE ON CONSULTATION



---

SURF & HIKING

---




| | | | |
| --- | --- | --- | --- |
| Hike (3-4 hours):     |   |   |   |
| 1-4 pax |   |   | €35 |
| > 4 pax |   |   | €30 |




---

SURF & BIKING

---




| | | | |
| --- | --- | --- | --- |
| BTT (3-4 hours):     |   |   |   |
| 1-4 pax |   |   | €35 |
| > 4 pax |   |   | €30 |